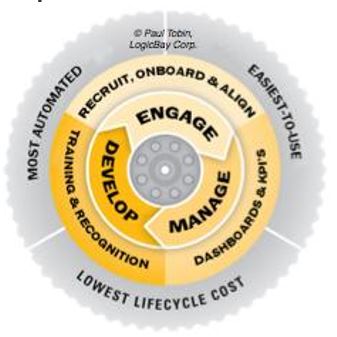 Building and maintaining a high performing distribution channel is worth its weight in gold. But like gold, it's a rare commodity! Many distribution channels are grossly underperforming and frustratingly inadequate. But through years of working with some of the most successful distribution channels in the world, including Caterpillar, Daimler, 3M and others, I've learned that as a channel manager you must do 3 over-arching things: 1) Engage, 2) Manage, and 3) Develop your distribution partners. This applies to all varieties of channel partners including dealers, distributors and franchisees.
As the graphic on this page shows, those 3 overarching principles are at the top of the channel performance food chain. They will guide and add focus to your program of channel optimization and lead you to the promised land of increased sales, higher margins, lower warranty costs and improved customer satisfaction. [Please feel free to leverage this graphic to your slide decks or strategy papers.]
Underneath lies a labyrinth of tasks and activities, each of which must be executed with excellence.