LogicBay is a leader in simple-cloud based communication, collaboration, and training, with our free-to-use FUSE platform offering a superior way to bring your ecosystem together. However, a great tool can still be made better - and that's exactly what we've done.
Our FUSE and Performance Center systems have already natively offered options for video- and instructor-led training, but previously, creation of other types of training content required third party applications. Not any more!
We're very happy to announce that LogicBay has formed a partnership with Breaze to offer simple, flexible, on-demand training content creation integrated right into your FUSE or Performance Center dashboard.
What does this add to your LogicBay experience? Let's take a look...
Welcoming Breaze To The LogicBay Suite Of Partner Services
With more than 1.2 million active users, Breaze is one of the easiest and most popular solutions for creating robust training content across numerous types of media and content delivery services. Breaze is trusted by global leaders, including FedEx, WestJet, Cadillac Fairview, Worley Parsons, and numerous groups within the Canadian government.
With Breaze, anyone can create full courses and curriculum, quickly and easily, with no special training required. You can get started in minutes!
Breaze supports numerous media types, including:
Text

Audio
Images
Video
Interactive comments / notations
Animation
Power-points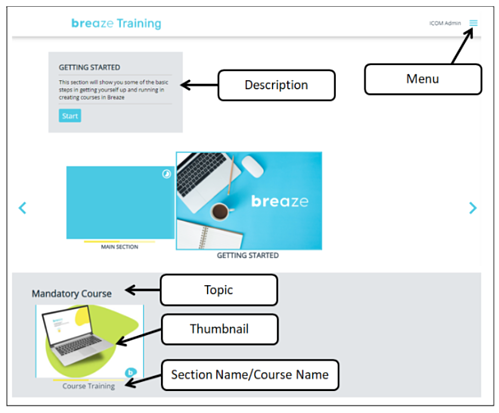 In addition, it allows for robust testing and quizzing, to ensure that your training content is having the desired impact.
Content creation is handled through a rich set of templates, allowing even first-time users to quickly get to work. Once a piece of content is created, its just one click to publish your work, and have it instantly appear across all LogicBay platforms for users to access.
Since Breaze is integrated directly with LogicBay's solutions users still enjoy the robust data-collection and user tracking we already offer. You'll have macro- and micro-level oversight of all your training content. Individual users' courses and performance can be tracked, allowing you to fine-tune the content or tests for your needs.
Breaze will save time and money for LogicBay users, while making it easier than ever to create the training content, onboarding materials, and compliance documents your business needs.
LogicBay Leads The Way In Simple Cloud-Based Training
If you've been looking for the perfect all-in-one educational and communications platform which can bring your ecosystem closer together, while reducing onboarding and training costs, there's never been a better time to look into the services offered by LogicBay.