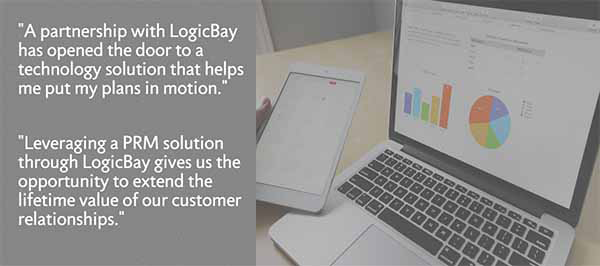 Below is a quick recap from Partner Relationship Management 101 - Part 1.
You can also read the full article here.
PRM software is an all-in-one, web-based tool designed to help manage and maintain partner relationships. PRM is easily accessible and ensures each user (vendors and/or partners) has access to the areas they need for success.
Common features of PRM software include:
A single access portal, often cloud-based, and available to everyone in your channel ecosystem.

A database of customer leads.

A centralized communications tool.

A central digital repository of all documentation and marketing materials.

Learn-at-your-own-pace training modules.

Data on your entire channel ecosystem.

A customized, data-based incentive program.
Now that we have defined PRM software and provided information on the common features, let's learn how using the tool can benefit your company.

Topics: prm, Build Your Channel, partner relationship management