Partner Relationship Management (PRM) software is the most powerful tool currently available for vendors to oversee, document and improve the performance of their sales partners. In the past, running an indirect sales ecosystem often meant simply trusting partners to get their sales accomplished, without too much ability for direct oversight. Today, however, PRM allows partners to be managed almost as closely as a department in your own company. There are numerous ways that PRM can improve vendor\partner efficiency, below we listed a select few.
1. Data tracking and analytics. PRM has all the data-crunching power of a customer relationship management (CRM) system, but rather than only tracking customers, it can track customers and partners. This gives you the ability to see exactly what is happening with your partners' leads and sales in granular detail, along with the ability to share those insights with the partners themselves.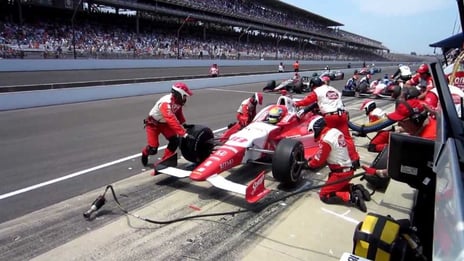 2. Centralized communications. Traditionally, communications were a major hurdle for indirect sales ecosystems, especially those that involve dozens or hundreds of partners. A PRM solution centralizes all communications through a variety of formats from email to chat rooms to videoconferencing, making it easy for information to flow throughout the ecosystem.
3. Information repositories. Keeping full documentation available could be difficult before PRM, particularly when dealing with highly technical products and services. However, just as PRM can centralize communications, it can also do this with documentation and other materials your partners need to succeed. From technical documents to marketing materials, ensuring your partners always have access to the latest and most up-to-date information from your company is greatly valued when pushing sales.
4. Online training courses. One of the most costly and time-consuming parts of running a partner ecosystem was onboarding and maintaining product training. Before PRM, it required flying representatives around the country to conduct in-person training sessions which, in turn, were seen as wasteful and expensive by partners. PRM allows hosting of extensive training and self-learning materials. Partner sales staff can learn at their own pace, without disrupting their primary work, while the system monitors their performance. You can even build in full schedules of classes based on chosen career tracks.
5. Reward programs. A great reward or incentive program might not make or break a partner ecosystem, but it certainly helps. Picking the right incentives can inspire your partner sales staff to go above and beyond. PRM can make implementing such programs far easier, by giving you direct access to all the vital data on sales performance. Whether you're issuing rewards on an individual or company level, PRM enables this to be performed fairly and transparently.
Let us show you what LogicBay PRM can do. Contact us today to set up a free demonstration, and you can see just how much power and flexibility our PRM solution will bring to your organization.
Click here to access our E-book, PRM Best Practices.