If your business relies on an extended partner network, such as indirect sales partners or contracted tech support, one of the biggest challenges can be keeping everyone on the same page. The larger the operation, the more difficult this becomes. When a business spans dozens or hundreds of offices, with a global presence, properly managing and overseeing the network can become extremely difficult!
Fortunately, there's a solution: Partner Relationship Management (PRM) software.
What Is PRM Software?
PRM looks superficially like the Customer Relationship Management (CRM) software you probably use to keep track of your customers and leads, but it's supercharged with benefits specific to partner management. With a good PRM system, you can:
Centralize communications
Create shared customer or technical databases
Monitor performance per office, or even per-employee
Facilitate easier questions, problem escalations, or solutions
Easily coordinate nationwide or global policy changes or product launches
Offer 'white label' materials and services to partners
Provide training programs and other e-learning materials, and much more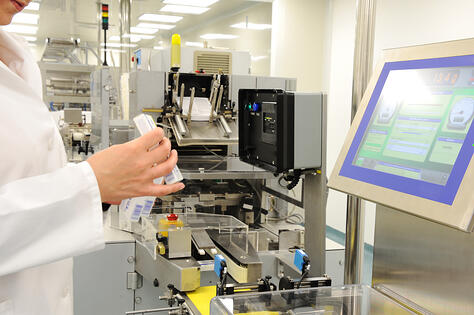 How PRM Creates Real Benefits - Fast
There are numerous genuine benefits to adopting a PRM system . Some will be seen almost immediately, while others will pay off over time - and usually keep paying off for many years to come.
1. Hard cost savings
A good PRM system will dramatically slash administrative overhead, by making monitoring, coordination, and outreach far easier to achieve. Data becomes less expensive to keep, access, and share. Companies even frequently see substantial reductions in travel expenses, due to lessened need for in-person training and consultation sessions.
2. Improved sales and services
PRM directly improves life for partners as well, and can be especially beneficial in indirect sales networks. They'll have easier access to technical information and answers to difficult questions, as well as having access to better training. Many value-added services can be offered via PRM, improving value to your end customers. Even partners' day to day operations can improve, since the administrative cost-savings will translate to partners.
3. Easier partner recruitment
Having a robust PRM system will make it easier to convince companies to do business with you. Retailers want vendor partners who are easy to do business with, and that's exactly what PRM offers. You'll be able to put a full suite of services and support options on the table, making you a vendor that they want to sign up with.
All this translates into substantial bottom-line savings, usually within just a few months. We've seen companies increase their close rates and average deal size by 40% or even more! That allows PRM to pay for itself, and continue providing ongoing benefits for a long time to come.
If your company has been struggling to manage its partner network, or your partners have expressed displeasure with your existing business practices, PRM could be exactly what you need to turn things around. We invite you to access our full whitepaper: ROI Of Partner Relationship Management.
The whitepaper offers a model that organizations can apply to generate a positive ROI as they consider deploying a PRM system.

We also provide two business examples highlighting the solutions we've delivered to help our clients overcome industry challenges, along with the accompanied results.