Is it time for change in your ecosystem?
Today's modern indirect sales organization must be flexible, able to shift in response to new market trends, and also able to easily scale up its operations over time. By embracing Industry 4.0 principles, and developing a strategy for success based on them, you can prepare your business for years of growth. This will position you well, particularly compared to other indirect sale vendors who are still using older techniques that inhibit growth and introduce bottlenecks into their ecosystem.
Based on our years of experience within the industry, we have developed an easy framework for creating this sort of strategy for success!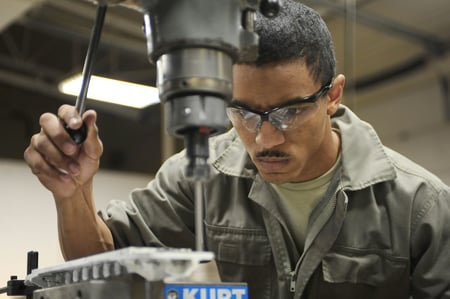 1. Understand The Importance
"Industry 4.0" isn't just a buzzword for "automation." It's a mindset that embraces change and understands that a modern business must be able to streamline its processes while also being able to quickly pivot and meet changing customer needs. The importance of Industry 4.0 principles lies in a future-focused outlook that understands a company needs to be reactive, utilizing technology in a way that avoids becoming trapped in a single inflexible methodology.
2. Establish The Current State
To create a strategy for moving forwards, you first need to know where you are currently. How do your sales partners view you? How do their perceptions of the ease (or not) of doing business with you conflict with your own self-image? How are customers benefiting (or not) from the policies currently in place within your ecosystem?
We strongly suggest conducting a partner survey to gain insight into these questions. In particular, focus on these areas:
· New partner onboarding
· New hire rampup
· Sales productivity
· Service performance
· New product introductions
Those are the five key areas to focus on, when developing your strategy for the future.
3. Develop A Roadmap
Once you've determined where your current strategies are or aren't succeeding to your full expectations, it's time to develop a roadmap for improvement! The goal is to have a single simple framework which can be applied across your ecosystem, but one which is flexible enough to be adjusted over time. Also, develop minimal acceptable performance baselines which, once universally met, can be used as a foundation for long-term growth.
For the short term, focus on resource prioritization – put your resources into those areas most in need of improvement. As you go, and in consultation with your partners, develop and codify best practices which have been demonstrated to be effective. Over time, encourage partners to adopt these best practices.
Remember: A solid technological platform – such as a unified Partner Relationship Management (PRM) system – will make change easier, as well as facilitating change in the future.
4. Communicate The Strategy
Once you've developed your strategy, it's time to sell your partners on the changes. Remember at all times that they are still independent businesses, and your communications should focus on what's in it for them. Sure, discuss how your PRM platform and other changes will improve your own internal efficiency, but keep the discussion focused on how you will help them make more sales.
Again, Industry 4.0 principles focus on streamlining and removing bottlenecks. A well-developed roadmap for change should bring across-the-board improvements which help every aspect of your ecosystem succeed. Your changes will be tangibly beneficial to your partners!
5. Scale Via Technology
The other reason technology is so critical to Industry 4.0 policies is that it facilitates scalability. A good PRM platform, for example, should be able to support a channel sales operation all the way from its initial rollout to the point it becomes a global player. Smart investments in technology early on, with an eye towards the future, can remove many future hurdles entirely. By embracing a set of tools which encourage and allow for easy growth and change over time, your own operation is freed to focus on your product, and how it meets the needs of both your partners and the end users.
Develop Your Sales Strategy With LogicBay
Our business is devoted to providing the software, tools, and consultation needed for any indirect sales operation to grow and thrive! We can provide you with a free package of processes suggestions and surveying tools specifically to help you develop your own Industry 4.0 sales channel strategy.
Contact us today to learn more!