For a vendor, few aspects of growing a sales ecosystem tend to be more time consuming and costly than partner outreach and onboarding. Finding and recruiting sales partners takes the difficulties involved in sales and multiples them. Training and onboarding new partners can be an expensive and cumbersome process as well.
Anything which can streamline these critical activities and reduce their costs should be welcomed by a growing indirect sales organization. Fortunately, Partner Relationship Management (PRM) software can significantly reduce these burdens! Smart use of PRM can make it easier to identify and recruit partners, while drastically reducing the time it takes to bring them onboard. Here's how it works: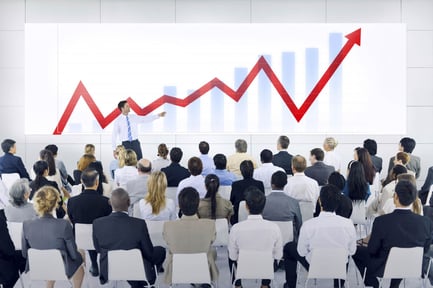 Image: http://www.afility.com/what-we-do/channels/sales-training/
Successful Partner Recruitment Using PRM Software
Develop an ideal partner profile.

It's generally a poor idea for even young ecosystems to simply recruit anyone and everyone they can. You can find much better overall prospects by creating a strong

partner profile

with an emphasis on traits that will product good fits for your organization. PRM can host this profile, making it easy to reference and update as needed.

Manage your geographic and market distribution.

Beyond the type of partners you're looking for, smart geographic and market distribution of your partners is key – particularly to avoid unnecessary

channel conflict

. PRM makes it simple to analyze your current market penetration and help select partners who will bring the most value in terms of your strategic direction.

Incorporate incentives in the recruitment process.

Sales partners and their sales staff are often inundated with requests for attention from various vendors pitching the value of their products. However, from a partner's point of view, ease of doing business is a key criteria in choosing their own vendor-partners.

PRM can significantly address common complaints

sales staff have about vendor relations, making your company a much more attractive choice to work with.
Improve Onboarding With PRM
PRM can also significantly reduce the growing pains associated with bringing new partners onboard. For example:
Communicate from one place.

From your initial executive welcome, to day-to-day interactions between your staff and theirs, PRM creates a single source for all communications. This can make a drastic difference in in the time it takes to make new partners feel 'part of the team' as well as making your company one of the easiest vendors to work with.

Streamline DIY eLearning systems for easier training.

One of the greatest benefits from PRM comes from its ability to integrate large numbers of

high-quality online training modules

, along with testing, development plans, and per-learner success tracking. When implemented well, eLearning can mostly replace -or even totally eliminate- the need to send staff around the country for in-person training seminars. This saves huge amounts of time and money for you

and

your partners.

Share ideas and collaborate.

A good vendor ensures their partners are continually in the loop when it comes to their overall

business plans

, and even invites ideas and collaboration. PRM can easily host your larger strategy with details as granular as you would like, in a place where all your partners can see it and instantly understand what your targets are.