Every two years, SiriusDecisions does a large-scale survey covering hundreds of B2B buyers, looking at their purchasing processes and overall buyer behavior. The latest of those Buyer Insights Reports is out and, as always, has a lot of interesting insights into how buyer psychology is changing.
This sort of information is vital if your ecosystem is to remain competitive! So we've pulled out some of the most important insights for indirect sales ecosystems. These are areas you should be bringing up with your partners, to ensure their sales staff are well-informed.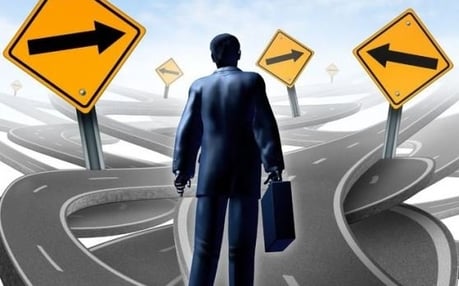 Four Major Buyer Behavior Changes in 2018 To Keep In Mind
1. Human interactions have not decreased.
In the last year or so, there's been increasing interest in alternative outreach methods, such as "AI" chatbots, that cut humans out of the equation. This has seemingly led to the assumption that the human element is decreasing. However, in practice, that's not the case. Current alternatives like chatbots are too rudimentary to really act as sales proxies; they mostly just act as interactive FAQs.
If you're interested in such tech as a way of increasing contact options, that's fine, but it's not going to be replacing human sales staff.
2. Retaining and upselling to existing customers is more important than ever.
It's well known that it costs far more money to gain new customers than it does to retain existing buyers. That, by itself, is a good reason to focus on finding ways to increase purchases from your current customers. However, as it turns out, that's also what buyers want! Buyers want to keep working with companies they have experience with and can trust. After all, purchasing decisions cost money too. Focusing on increasing profits from existing customers is truly a win-win on both sides.
Look at incorporating account-based marketing strategies, to improve your ecosystem's ability to increase purchases from existing customers.
3. Social media may not be as important as we thought?
This one runs contrary to common wisdom at the moment, but doesn't seem entirely surprising. According to SiriusDecisions' research, social media has relatively little impact on purchasing decisions. It might contribute to visibility\discovery, but actual purchasing is still mostly based on more traditional materials like reviews and analysis.
Interestingly, SiriusDecisions saw an uptick in buyers using social media, but they're mostly using it for auxiliary information-gathering, such as looking at tutorials.
4. Buyers want to talk to product experts.
This one follows logically from the amount of customization B2B buyers increasingly want or need from the products\services they invest in. It's very helpful for them – and for creating sales – if they have access to product experts or engineers who can really talk about the nitty-gritty of the products under discussion.
This can be tricky in an indirect sales organization; we suggest focusing on strong information-sharing. Make sure there is plenty of technical information available, and that partner sales staff have access to your engineers\R&D. For more complicated products, consider implementing training tiers so some staff can distinguish themselves with higher levels of knowledge which is available when customers need it.
Information Flow Is Critical To Your Ecosystem
Today, an indirect sales operation will often succeed or fail based largely on its ability to keep information moving freely throughout the ecosystem. Buyers are on short timelines, and want to see the same sort of responsiveness from your sales partners as they'd see from a monolithic direct-sale vendor. LogicBay can help make this happen with well-maintained informational repositories and superior training modules.
Contact us today for a full demonstration.