According to Wikipedia, onboarding "refers to the mechanism through which new employees acquire the necessary knowledge, skills and behaviors to become effective organizational members and insiders." In our example, we're talking about employees of your dealers and distributors. Which makes the dynamic of effective onboarding even harder: these employees don't even work for you!
There are several business processes which best-in-class companies use to ensure new members of the dealer network learn how to effectively sell and service their products. The results achieved by utilizing recommended business processes are twofold:
Sales outcomes include increased mindshare and brand loyalty from the dealer sales reps, heightened engagement, and increased revenues.
Service outcomes lead to increased technical knowledge, quicker turnover/reduced equipment downtime, and most importantly, increased customer satisfaction.
There is a critically short period of time to work with your newest dealers to get them on your side and transform them into effective advocates for your product or service. Having a defined set of business processes to achieve an optimal working partnership with new dealers is the first step.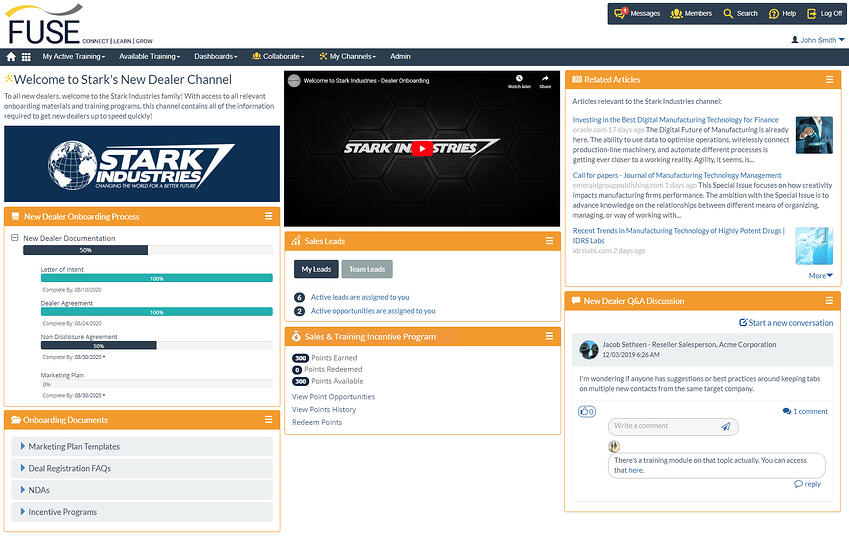 Leveraging Business Processes to Ensure Success
An effective Dealer Onboarding business process includes everything a dealer needs to know about how to work with your organization. In other words, making it easier for your dealers to do business with you.
The business processes provided to a dealer should address the following questions:
Where to access marketing collateral and product information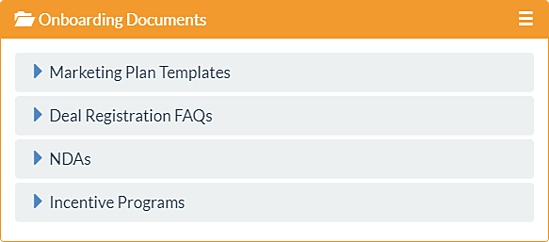 Information on incentives programs that are currently in place

The process for training and certification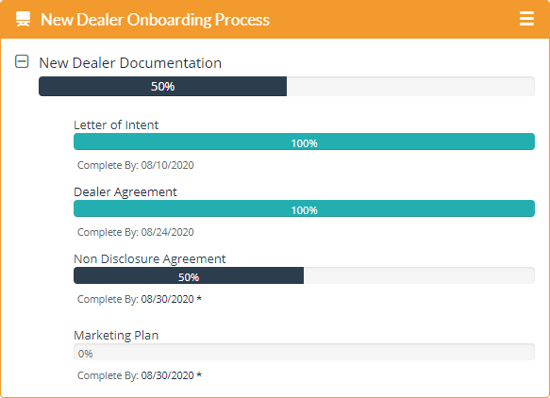 How leads are managed, distributed and updated

The best way to reach a product expert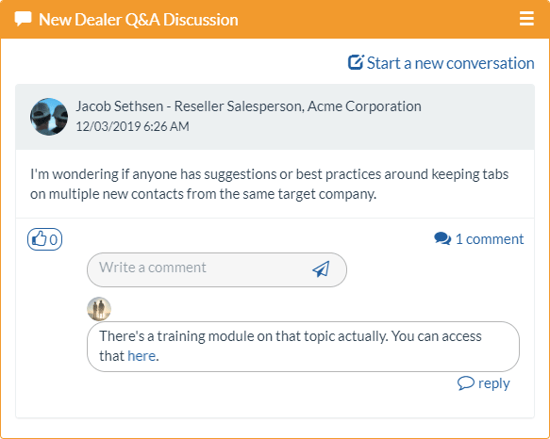 Our solution to the challenge of effective dealer onboarding is made available through FUSE, a digital platform that brings together members of manufacturing ecosystem to conduct business together more effectively. On top of that, it's easy to set up (takes as little as a few hours), are there are no licensing fees to worry about. That's right: no software licensing fees.
See the FUSE digital ecosystem in action: