As companies grow, the rate at which they launch new products often increases. Consequently, an overwhelming amount of information needs to be disseminated through the distribution channel. That information includes new product specifications, sales process best practices, and technical training on how to service them for the customer. Ideally, information should be flowing back to the manufacturer as well—customer feedback on how the new products are performing and information on how well the dealers are doing selling and servicing the new products.
During the critical execution phase, leading up to a new product launch date, it's imperative to educate, inspire and obtain buy-in from your dealers and get them to proactively promote your new product line. The outcome you're striving for is to make sure every dealer sales rep knows a) why the customer needs this product, b) what they need to know in order to sell it effectively, and c) what's in it for them (commission, incentives, etc.).
Here are several best practice ideas to consider deployed by industry leaders:
Built-In Workflows
An effective new product launch requires business processes that provide the right information your dealer sales teams need to effectively sell your products
The business processes provided to a dealer should address the following:
Where to access marketing collateral and product information

Information on incentives program that are currently in place

The process for training and certification

How leads are managed, distributed, and updated

The best way to reach a product expert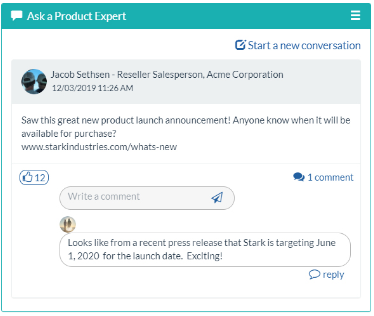 The process for sales reporting and quota management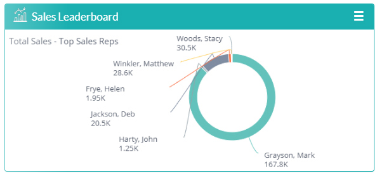 Training and Certification
Training in the sales channel is only beneficial if its targeted at the right people. This applies for new product training, as well. New product launches are usually done strategically. Training new dealers that don't fall into your launch strategy is a waste of energy and risks confusing them. Meanwhile, the dealers that do fall into your strategy need to receive training quickly and efficiently.
A technology platform for delivering this type of training and certification program should be a hallmark of your new product launch strategy. It should include:
Information tailored for the dealer's role and location in the sales network
Mechanism for dealers—and the manufacturer - to track progress and results
All media related to your training program, including web-based courseware, videos, manuals, and the ability to register for online and instructor-led classes.
Performance Dashboards
For product managers and members of the marketing team, an easy-to-use dashboard for the coordination and execution of new product launches is invaluable. When companies are under pressure for increased sales, people in these roles need quick access to sales performance data to make the necessary decisions that will steer growth in the right direction.
A technology platform must provide product managers, sales/marketing teams, and dealer sales managers with:
Real-time feedback: Leveraging the speed and power of the internet to transfer knowledge, companies can assess and manage feedback in real time as they coordinate their new product launches.
A way to review product performance: This information will help companies understand and manage performance and investments, while ensuring that new products return sufficient revenues and margins.
New product introductions are the lifeblood for future growth for any company. However, coordinating the activities required for a successful launch across many business units can be cumbersome and filled with anxiety.
Digital ecosystems are simplifying traditional complexities in the manufacturing industry. They provide a collaborative and dynamic environment, replacing segmented and siloed business departments. Companies that embrace the imperative for utilizing ecosystems, abandon the status quo and adopt a digitally determined way of conducting business will improve innovation, engage with customers more effectively and increase sales quickly.
Subscribe to become a member of FUSE today!