The vendor and partner relationship has changed significantly in recent years and that's causing considerable challenges for some vendors – particularly those who are still fundamentally working off business models from the 20th Century. The days that a vendor can simply view their partners as being an extension of their sales force, to be dictated to, are well past. Vendors who use this sort of heavy-handed approach are going to be in danger of driving their partners into the arms of other vendors who are more concerned with keeping partners happy.
Below we listed some of the outdated phrases we encounter from time to time. Vendors who continue to think with this mindset may be in danger of sabotaging their own success!
1. "They need us more than we need them."
If that was ever true, it's not true any more. Today, the Vendor/Partner relationship truly is a partnership. They each need the other. And, getting down to the basics of the matter, they probably have plenty of options in other vendors they might partner with. Unless a vendor is in a situation where their partners are exclusive and locked-in (which is quite rare) they must treat their partners in a relatively equitable way.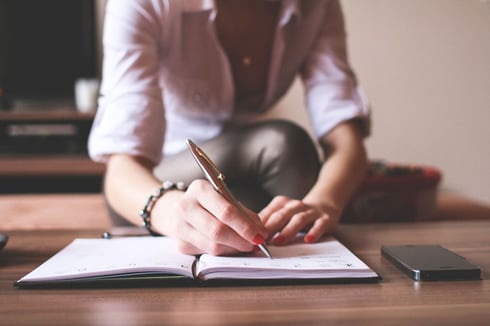 2. "They sell to our customers."
Strictly speaking, any customers are customers of the partners. The partners are your customers. That doesn't mean vendors can't assist partners with customer management – in fact it's a very good idea – but ultimately the customers do belong to the channel partners. This is an important distinction to remember, both when dealing with partners and in situations where you may come into contact with the customers directly.
3. "Partners should be keeping up to date with our technology."
Ideally, yes, partners should be taking steps to remain up-to-date on a vendor's products and technology. However, the reality is that most partners are working with several vendors at once, and that will reduce the amount of time they're willing to spend on ongoing training. A smart vendor will work to make professional development as easy as possible, while offering incentives to partners or individual employees who take the time to improve themselves.
4. "If my sales channel is working properly, we can sit back and relax."
If only it were still that easy. Vendors today cannot simply sit back and rely on their ecosystem to generate profits on their behalf. Sales partners expect their vendors to offer plenty of support, and invest into the ecosystem, to make everything about the sales channel run as smoothly as possible. Depending on the situation, this might include:
Creating marketing materials, or sharing electronic resources for SEO and video marketing
Centralizing customer management databases
Offering ongoing training opportunities
Having an equitable bonus/incentive setup
Consultation on market strategies
Technical support and advice when dealing with high-demand customers
In short, the more you can do to make your partners' lives easier, the happier they'll be with you – and the more likely they'll be to keep pushing your products, rather than those of other vendors they partner with. You're in a constant battle for your partners' mindshare. Keep them invested in your ecosystem, and you'll remain at the front of their minds.
Streamline Your Ecosystem With LogicBay
LogicBay offers a proven combination of expert insight, consulting, and state-of-the-art software services which can enhance every area of your channel ecosystem. From communications, to training, to analytics and data tracking, LogicBay doesn't merely streamline your processes. It also builds a strong value proposition for your partners. Contact us today for a full demonstration of LogicBay in action.