The Alexander Group, Inc (AGI) is a leading revenue growth management consulting firm targeting global B2B trends. With connections at some of the largest manufacturers in the world, their yearly studies into sales trends and management practices are an invaluable resource, providing data and current benchmarks, as well as critical forecasting of trends to come.
We're always excited when they release a new report, and their new 2018 Global Manufacturing Sales Strategy Study is no different. There are several great insights here, and we'll be returning to it in weeks ahead as we think about ways of applying their thoughts to sales operations. In the meantime, though, we wanted to share some of the most important takeaways from the new report.
Five Vital Takeaways From The 2018 AGI Global Manufacturing Sales Strategy Report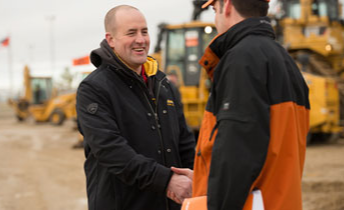 1. Sales strategies need to be more aligned with high value customers.
As B2B products and services become more specialized and specific, targeting of best-fit customers needs to become more specific as well. Sales and marketing time will be better spent identifying the highest-value buyers and finding ways to tailor information to their needs. Methods such as account based marketing can also be invaluable in pulling more value out of existing accounts.
Scattershot methods based in traditional marketing methods are more likely to have a lower ROI.
2. Digital sales & marketing initiatives continue to grow.
This one is no surprise, but it's always nice to see "common knowledge" confirmed in an empirical study. The future of marketing is digital, and AGI forecasts that Internet-originated revenues will increase by at least 70% in the next two years. This should include new sales platforms to enable online purchases, as well as plenty of investment into areas such as social media and videos that drive buyer engagement.
3. Retaining talent may be your greatest challenge.
You aren't imagining things – genuine sales force talent is becoming more expensive to hire and sees more-frequent turnover due to intense hiring competition. AGI research indicates a 12% average in turnover across manufacturers in 2018. You need to be willing to increase your pay and benefits to compete, or even just to hang onto the talent you have. It's critical to maintain morale while offering substantial career development opportunities! Otherwise, unhappy workers can and will jump ship at a moment's notice, if a better offer comes along.
Alongside this...
4. Payment is becoming more individualized and tied to performance.
At all levels, from the C-level on down, there is a growing emphasis on paying for actual performance rather than utilizing pay scales or similarly egalitarian pay structures. You need unified software systems capable of tracking individual performance and career development, as well as delivering all payment and bonuses in an even-handed manner. Make no mistake, however, overall wages and compensation are on their way up. These performance-based compensation plans should be balanced to reward over-performance, rather than punishing under-performance.
5. Organizations with dedicated sales operations teams are more successful and efficient.
Sales teams cannot simply operate in a vacuum any more. They need to be backed up by a variety of other services such as data analysis, CRM, forecasting, and more. In turn, these services need a dedicated team ensuring they are available as needed by the sales teams, in ways which best support their day-to-day work. Assigning this role to a devoted sales op team will reduce inefficiency and make it easier for sales teams to get their jobs done.
In a sales ecosystem, the vendor is in an excellent position to serve in this role for the network of sales partners. Leaving it to them to implement will result in a lack of adoption, with very little standardization.
LogicBay Can Help Modernize Your Sales Channel!
With a combination of our cutting-edge Partner Relationship Management systems centralizing your operations, and the integration of necessary technologies via our ChannelStack methodologies, we can deliver everything your operation needs to maximize your sales performance.
Stay tuned for more articles on how to accomplish this within an indirect sales environment, or contact us directly to discuss what you need to succeed.
You can gain access to the The 2018 AGI Global Manufacturing Sales Strategy Report by clicking here.