2020 has gotten off to a rocky start, with one of the biggest virus outbreaks in years – COVID-19, the Chinese coronavirus. While the virus has been seen in at least 100 countries and territories (as of writing) so far the vast majority of reported cases are in mainland China itself. Currently, China has entire cities effectively on lockdown. People in outbreak cities are forbidden to leave, and many workplaces have been forced to close down as a result.
This, therefore, is allowing the coronavirus to have outsized impact on the global economy. With so many manufacturers relying on China as a major part of their supply lines, any company which relies on Chinese products may be harmed by extension. Worse, there is currently no clear indication of how widespread the outbreak will be, or when China will be able to resume normal manufacturing.
It's time to start looking at the overall impact this will have, and which industries will be hit the hardest.
Major Global Economic Effects From The COVID-19 outbreak
1. A Chinese economic slump
This is obvious and predictable, but worth mentioning. Currently, surveyed economists are predicting China's economic growth to drop to 4.5% in Q1, which would be down from 6% last quarter. Of course, that's assuming the virus is contained relatively soon. The longer it goes on, or the more cities that become quarantine zones, the worse the impact will be.
2. Electronics and automotive manufacturing are being hit hard
China has been a mainstay of manufacture for decades, so the coronavirus is doing a lot of damage to electronics firms – especially with popular electronics manufacturer Foxconn being heavily impacted by the virus. Major firms including Apple, Hyundai, and Nintendo have already announced slowdowns in production, low-performing quarters, and\or potential product shortages in the months to come.
In addition, numerous other industries from colas to cosmetics are either facing production trouble, or loss of revenue due to difficulty importing into China at this time.
3. Lower oil demand
According to the International Energy Agency, the world is going to see its first significant drop in oil demand in at least a decade, thanks to China's status as the world's largest oil importer. If this situation continues, it could easily prompt oil companies to raise prices to compensate – something which would negatively affect businesses around the world.
4. Major airline disruptions
It's also worth keeping in mind the coronavirus impact on tourism and business travel, both coming and going. The UN International Civil Aviation Organization is expecting the global airline industry to lose billions of dollars in Q1 alone. This is another effect which could easily spill over into causing more general harm, as the airlines raise ticket prices to compensate for these major losses.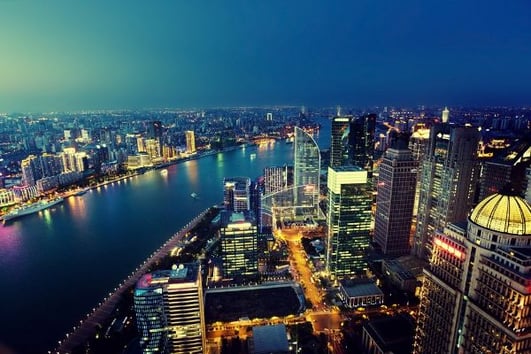 In short, the impact from COVID-19 is bad, and getting worse. Companies in nearly all fields need to be taking a hard look at their finances and supply lines, while planning ahead for ways to compensate for potential losses. This is also likely to be a wakeup call to companies who over-rely on China as a manufacturing partner, and inspire more diversified partnerships in the future.
FUSE by LogicBay links your ecosystem together!
No matter where your partners are in the world, FUSE makes it easy for them to share ideas, collaborate, and learn. Contact us to learn more!