2019 is almost here! Are you starting to lay plans for how to keep your ecosystem growing in the years ahead?
For most vendors, this means focusing ever more on your partners. Many sales partners are seeing flat revenues across the board, and that could prove challenging in the years to come. Much of this can be blamed on the current state of the economy, but that doesn't change the situation. The ecosystems which continue to grow in the year to come will be those whose partners are getting the most support and the best opportunities to convert new customers.
We've got a few tips on areas to focus on in your planning, where you can do the most good for your partners.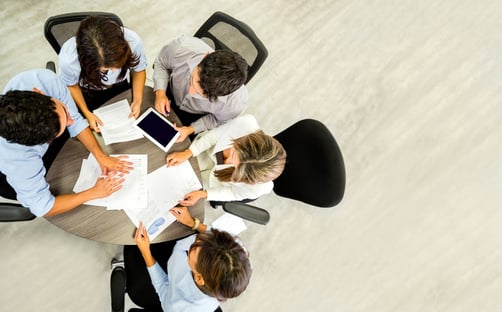 1. Develop and encourage consumer advocacy programs.
Word-of-mouth continues to be one of the most important influences in purchasing decisions, so your partners should be enabling brand advocacy among current customers. Develop programs and strategies intended to encourage advocacy through social media channels such as LinkedIn and YouTube. Consider creating a customer engagement team who are specifically tasked with learning more about your most-satisfied customers, and working directly with partners to cultivate them as a resource.
2. Create partner personas and utilize them.
You're undoubtedly familiar with buyer personas, the "character sheets" which help understand the needs and motivations of preferred qualified leads. That same principle can be applied to your partners as well! Creating partner personas can be an excellent way to get a better handle on your partners and their desires, allowing you to plan your 2019 strategies accordingly.
This would be a great excuse to conduct a partner survey, one focused on their needs and what they would like to see from your organization. Such surveys are a goldmine of data, and they bring side benefits as well. Most partners respond favorably to vendors who are proactive about trying to meet their needs!
And while you're at it...
3. Focus on establishing a centralized data-driven approach to partner evaluation.
Are you centralizing your partner data for research and analysis? If not, it's high time to do so. A data-driven approach to partner evaluation, aided by software such as a Partner Relationship Management (PRM) suite, can lead to radically improved strategies. By centralizing your partner data and analyzing it in much the same way you would customer data, you can make use of data-driven strategies in your planning.
This data will also give you a firm foundation to (indirectly) manage partners, such as more easily identifying those who are under-performing and having hard data to back up your suggestions for improvement.
4. Consider the use of concierge marketing services to fill in gaps.
In recent years, there has been a rise of concierge marketing groups. Rather than acting as a traditional marketing firm, creating and implementing broad plans, they instead work within existing systems to provide services that are currently being neglected. A concierge marketer might conduct opinion polls, or do ground-level localization research into a global market being targeted. Very often, these services are less expensive than doing it yourself.
Finding a good marketing concierge to partner with would open up many new potential marketing and advertising options for both yourself and your sales partners.
The LogicBay methodology combines proven software solutions with cutting-edge PRM software and highly experienced consulting to create great outcomes for ecosystems of any size! If your ecosystem growth is stagnating, contact LogicBay to discuss how we can turn things around.