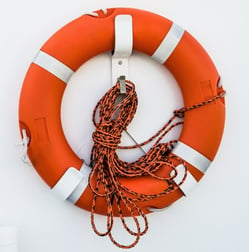 You are the sales and marketing director for your emerging growth company, responsible for your company's top line and channel management. You and the CEO have made the decision to partner with an outsourced a sales firm to accomplish your ambitious sales targets. You think you have found the perfect sales channel partner organization. The first phase of ensuring that they are productive and in line with your goals is called onboarding - not to be confused with water-boarding, although there are tangential, quirky parallels.
According to Wikipedia, onboarding "refers to the mechanism through which new employees acquire the necessary knowledge, skills and behaviors to become effective organizational members and insiders." There are several processes used to introduce newcomers to their new jobs and organizations. These techniques bring higher job satisfaction,
better job performance
, higher organizational loyalty and employee retention.
You have a critically short period with your new channel partner in which to get them on your side and transform them into effective advocates for your product or service. Failure will result in missed revenue targets, resulting in frustration, mistrust, stress, and overwhelmingly high pressure....metaphorically like you have been water-boarded.
Wikipedia says waterboarding is "a form of water torture in which water is poured over a cloth covering the face and breathing passages of an immobilized captive, causing the individual to experience the sensation of drowning." Ideally, you'd like to keep the torture out of the relationship.
Make The Onboarding Process Successful
Focus on two areas: business process and product selling. Business process includes everything a partner needs to know about how they work with your organization, including:
How leads managed and distributed
How orders are handled?
The types of service levels that exist
How reporting is handled
How commissions are paid
How the two organizations communicate
In other words, effective business process onboarding clearly articulates how the sales and marketing functions of your company and your channel partner's connect, interact and communicate and avoid channel conflict.
Product selling onboarding provides the roadmap to your channel partner for solution selling. This roadmap answers the following questions for you channel partner:
What problem does the product or service address for a potential customer?
What is the buying process like?
What sales tools already exist?
Who are the buyers at the target companies?
How does your product/service compare to the competition and how is your product/service positioned in the market place vis-à-vis the competition?

Now that you have your business process clearly mapped out, and feel confident that you have the sales and marketing stories pulled together, you need a channel partner management system. This system will enable you to educate, support and collaborate with your channel partner, and effectively collaborate to support, develop and manage their distribution channels. Thusly, margins improve, costs are lowered, satisfaction is increased, and sales increase,