The online world is full of software solutions claiming to solve some business problem or another. What makes Partner Relationship Management (PRM) different, and why is it a better option for accelerating channel sales than the landscape of other solutions available?
PRM is a relatively new category of B2B software solutions, so it's understandable that it's also somewhat misunderstood. As the creators of a PRM solution that has been around since 2003, we wanted to address some of the questions we frequently hear about PRM and help you decide whether PRM is the right solution for your indirect sales challenges.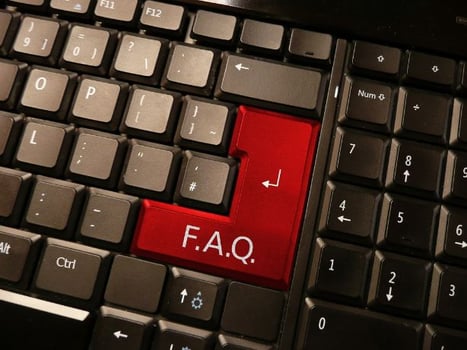 The Top 8 Questions Asked About Partner Relationship Management Software
1 - How Does PRM Differ From CRM?
The differences between PRM and Customer Relationship Management systems are basically of scale and of focus. A good PRM system embraces CRM features, but also expands upon them to include a full suite of resources aimed specifically at providing support to sales ecosystem partners.
A CRM system, for example, would not include an integrated database of content and documentation for sales partners, or a communications suite that allows centralized messaging throughout the ecosystem. A PRM can serve as the system of record that allows the Channel Manager to know who works in the channel and their relationship to the customer.
2 - How scalable is PRM?
While it differs between solutions, broadly speaking, PRM is almost incredibly scalable. Here at LogicBay, we've put a real focus on creating a system which is configurable enough that startups could adopt it early on, while still being able to expand its utility as their needs grow and change.
3 - How much technical knowledge does PRM require?
Ease-of-use is one of the key considerations in PRM. The days of companies hiring custom programming specialists to design and maintain their software are over. The needs of the market are simply too great, with specialists being too few and too expensive to hire.
A good PRM platform must be intuitive and user-friendly, requiring no knowledge beyond what would be required for other typical business applications such as Google or Microsoft productivity suites.
4 - Can PRM accommodate legacy systems?
This one is trickier, since it almost entirely depends on what legacy systems are in place, and how closed-off those systems are. Our professional services department has extensive experience integrating with third-party systems, specifically to act as the partner point of entry into legacy software solutions.
However, it's still largely a matter of looking at each software platform on a case-by-case basis. If you have questions about specific software, especially custom software, we suggest contacting our experts to discuss the issue in more detail.
5 - How does PRM make us more attractive to partners?
This is one of the primary goals of PRM. It's not only about making your processes easier, it's about making life easier for everyone in a partner ecosystem.
In our own experience, partnership decisions aren't solely motivated by percentages. To a large extent, local offices will choose to partner with companies who make their own lives easier and streamline the sales process whenever possible. After all, cutting costs is often the easiest route to increased profitability.
So, among other features, PRM aims to:
Streamline lead generation and sharing
Centralize training
Disseminate vital documentation quickly
Reduce reliance on multiple software systems
Encourage synergistic collaboration, such as marketing
Boost mindshare among those partnering with multiple vendors
Increase data-gathering and analytics for actionable insights
The goal of a PRM system is to make you the preferred partner, specifically by making you the easiest vendor to work with.
6 - Is PRM mobile-friendly?
Yes! With the release of LogicBay's new Version 10 software, we have prioritized a mobile-focused go-anywhere approach to PRM. Both you and your partners will have full access to the system from virtually any device imaginable, while still retaining all the necessary security systems needed for modern secure online business.
7 - How does PRM improve training?
One of the biggest expenditures in any partnership system is in training, especially among partners experiencing a high level of turnaround in their sales\marketing staff. Training is absolutely necessary, yet it's undoubtedly a burden for nearly all concerned.
PRM integrates full e-learning suites directly into the software. These can hold as many training courses as necessary, complete with testing, while also tracking each individual employee's progress. This allows for a much quicker, smoother, and overall cheaper training regime.
8 - Will PRM improve our data-gathering?
Absolutely. There is no better solution on the market today for overseeing, studying, and understanding the dynamics of a full partner ecosystem. A channel manager backed by PRM will have a huge range of data at their fingertips, giving them deep insights into the system as whole. This is actionable data which can be turned into real solutions.
Do you have more questions? Please don't hesitate to contact us directly with whatever concerns you might have! Or check out the video below to see for yourself.