It's amazing how many companies find themselves stuck with a bad distributor. Your company may get introduced to a company or are approached by prospective distributors, promising you hefty sales numbers. It might be tempting to sign them up, thinking that whatever they sell is upside. After all, they know their market, so they must know something you don't, right?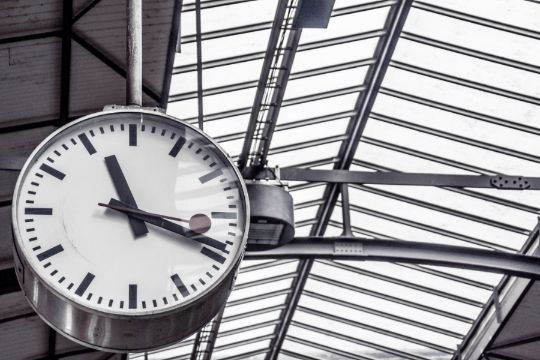 It is absolutely essential to take the time to choose your distributor partners wisely. Invest enough time upfront to get to articulate clearly all of your expectations and then get to know your potential distributors. Ask for referrals, and then interview them. Talk with their customers and suppliers. Meet them in person if at all possible.
Ask lots of questions: Do they have a proven track record of growing sales of your types of products in the territory? What do their suppliers and customers say about the distributor? Do they sell directly to customers, or use intermediaries? Do they already have experience working with other companies from your country?
Verify that it is a real company, has been in business awhile, pays its taxes, and really is in the business it says it is in. If your products are high-dollar items, are sold into governmental entities, or have any political sensitivity, strongly consider using outside resources to screen the distributor.
But this involves too much time and expense, you say. Why not get on with just starting to sell your products to them, and see how it goes?
Many companies do not realize just HOW badly it hurts to choose the wrong distributor. In addition to the lost investment in this distributor, and the poor sales results for however long you keep them, ending things with your current distributor and starting with a new one is usually not like turning off a faucet.
Here's a typical sequence of events, based on our experience and interviews with experts with 100+ collective years in the business:
You start to become unhappy with the partner

You have several meetings/calls with the partner to try to improve things

The distributor agrees to improve (remember at this point, they have nothing to lose in stringing you along)

Performance improves marginally or doesn't improve

You have more meetings or calls

Things don't improve, or even get worse

You decide it's time to find a new distributor

You spend 6 months to a year finding a new distributor --after all, you want to be sure you don't make another mistake!

You notify your current distributor that you want to terminate

At this point, the current distributor either makes more promises (and if you give them another chance, your timeline gets extended even further out), or they often starts to make things very difficult

Your new distributor spends 3 -9 months getting your products re-registered and trained on your products

Meanwhile, you are spending considerable international time and energy trying to salvage your local business and customers, while simultaneously trying to get your new distributor ready

You may find yourself in lengthy negotiations with the old distributor, essentially paying them off to buy their help with a smooth transition

Finally rid of your old distributor and their existing inventory and fully transitioning to your new distributor may easily take a year to re-gain the lost momentum in local sales
Total elapsed time: on average, 36 months
Clearly, this timeline might be shorter. But we know of many cases where the timeline was considerably longer.
The investment you make in picking the right partner will have a good payback.
Conversely, picking the wrong distributor can be very costly.
Guest blog posted by Doris Nagel president and founder of Blue Sky Consulting Services