Having channel partners can be a huge advantage for your business. However, they can also be the source of unnecessary stress and even costs. Sometimes, this is the channel partner's fault. They simply aren't holding up their side of the bargain, even though you may be using your own funds in an attempt to help them. A lot of times, though, the responsibility may lie with you. After all, channel partners can only perform as well as you let them. Here are a few things to remember when engaging with partners, and ensuring success.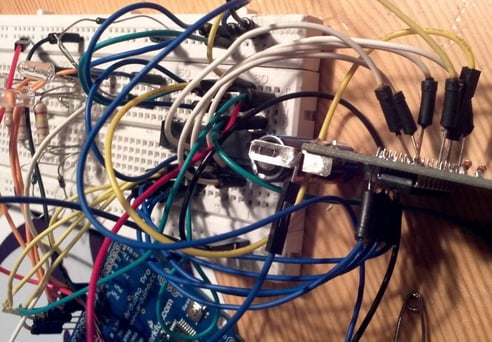 Be clear about expectations
Partner management begins with letting your channel partners know what you expect from them. Is your priority top line growth? Increasing margins? Diversification of revenue? As your business priorities change, are you communicating your corresponding goals to your channel partners effectively? Mind reading is tough to accomplish at scale - so let them know how their goals and yours can be aligned!
These are the types of things to think about when setting expectations for your sales channel. It is unfair of you to expect them to meet your expectations if you aren't consistently clear about what they are and more importantly - how their own goals can be aligned with yours.
Consider Partner Relationship Management (PRM) software
There's only so much you and your staff can do on their own. This isn't unique to your company, of course. Every company has its limitations. With the right type of software, though, top performing companies are able to significantly push the boundaries of what they're able to accomplish on a regular basis. They've been able to raise the bar on performance - and keep it there.
If achieving breakthrough levels of partner performance is your goal, partner relationship management (PRM) software needs to be something you invest in. Trying harder and using the old fashioned methods of supporting channel partners is not going to move the needle. Fortunately, as with many other types of specialized technology, this type of software doesn't cost a lot these days. The results are invaluable and you don't have to be a Fortune 500 company to afford it. Many startups can attest to the value that was added to their business by investing in PRM software.
With PRM software, you can better communicate with all your channel partners at once or individually. You can post reference information they may check at their leisure. Overall, you can just do a better job of keeping an eye on their performance, making it easy to figure out where you should focus more of your attention.
Master onboarding new partners
It's imperative to make your partner onboarding process as efficient (and easy) as possible. There's two levels of on-boarding. The first is on-boarding new partners. It includes that period of time between when a partner is just another business and when they start working in tandem with you - from newbie to being productive.
The second level is focused on helping those existing partners on-board new people that they hire over time. A good PRM-based program makes it easy for your channel partners to ramp up a new hire. They appreciate it when the OEM for whom they sell for makes it easy for them to get new hires up and running fast.
PRM software is a great way to make this part of your partner management process goes as smoothly as possible. It's important that you do too because it will set the tone for the rest of the relationship. Of course, the faster you on-board, the faster you can start seeing mutual outcomes from the partner relationship.
Your partners usually have their own training in place for their staff. Why not help your partners out with these important and potentially expensive area of their business? You know they're going to have turnover at some point, so why not help them prepare for this by being able to help train their new people in your company's specific products? They'll appreciate it, and you will gain mindshare and loyalty in return.
If you have partners, partner management needs to be a priority. Otherwise, at the very least, you're accepting results below those relationships' potential. PRM software is a great asset, as are the other areas mentioned above.
To learn more about PRM and how to run a more efficient sales channel, contact us today!