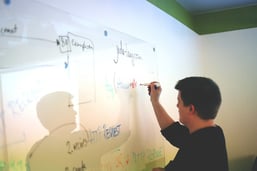 A lot has changed in the software industry over the last year or two, and PRM software is no different. As businesses and their channel programs evolve in complexity, the need for a scalable solution that meets a variety of functional support requirements has never been more important. Consider the following things I wish I knew a year ago about PRM software.
It's Worth the Investment
PRM software has become a very cost-effective solution. Especially compared to other solutions like enterprise-based CRM licenses which don't support an indirect channel very well and can become extremely cost-prohibitive when extended to a vast partner network. Given the variety of PRM solutions that exist, you should have no problem finding one that meets your company's unique needs.
Like most software solutions, partner management platforms charge on a per user basis. This affords growing companies on a budget the opportunity to extend important functionality to a broad base of channel partners in a very cost-effective manner.
SEE ALSO: So You've Bought Channel Management Software...Now What?
It's Customizable
Five companies could use the same PRM software and each would probably look completely different. That's because no two companies are going to have the exact same needs when it comes to supporting their channel partners. This is especially true when you consider how many partners each one can have and how different they can be.
Whatever industry you're in, whatever product and/or service you sell and however many partners you work with, partner management software can be customized in a way that will make the most sense for your specific needs.
It's Great for Communication
You might not expect that one of the best things PRM software can do is keep the lines of communication open and effective, but it's true. Most people these days are perfectly happy to rely on email, but that typically isn't the best option for dealing with all your partners at once.
Instead, you should look to partner management software that will make it easy to send out a uniform message to all the businesses you work with at once and then carry on separate individual dialogues.
It will also give you a centralized portal to deliver all the training, sales, and marketing resources your partners need to learn about your business and be more successful selling your products and services.
There Is No End to the Analytics
A problem inherent of working with indirect sales channels is the lack of useful data to make informed decisions. This can relate to sales data, training data, or simply to how much your partners are actively promoting your brand.
With enhanced business analytics, you have greater insight into what is and is not working with your channel partners. You can set more realistic goals for both your company and your theirs. Analytics will make it clear which companies are performing and which ones may not be worth any further investment on your end.
Analytics provide a form of clarity no business can afford to be without. Improvements in this area allow channel managers to create dashboards that are updated in real-time relative to the KPIs that are important to them.
Partner management is rarely easy. What separates those that are successful from the rest is the ability to maintain a strategic approach and leverage technology in a way that allows them to help their partners succeed.
SEE ALSO: A Beginner's Guide to Partner Management