We were proud to recently host a learning webinar, Channel Certification and Enablement: Best Practices. The webinar provided insights from Paul Tobin from ChannelSAGE, and LogicBay's CEO, John Panaccione. Both presenters specialize in supporting indirect sales channel partners.
Key Topics include:
What is certification?

Why certify?

Who should be certified?

How do I structure a certification?

How do I enforce compliance?

How do I measure and manage certifications?
In this first blog, we'll cover the basics of what certifications are, why to implement them, and how they can be structured. In Part 2, we'll talk about more practical matters of implementation.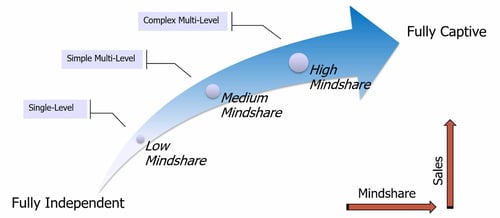 I. Certification Basics: What, Why, And Who?
At a basic level, certification is a method of ensuring an individual is capable of competently completing a job or task, usually by passing an exam after a program of study. The study program may consist of courses, documents, and activities. Certification allows you to ensure the same high standards of quality, process, and repeatability across your channel, around the world.
Why certify? There are numerous reasons to implement a certification program. Examples include:
Reducing warranty claims \ costs

Increasing sales \ margins

Enforcing standards compliance across sales channels

Motivating channels and individual reps

Increasing mindshare

Reassuring customers of quality

Increasing customer satisfaction
There are many reasons a company might implement a certification program. At LogicBay, we see certification as hard evidence that vendors and individual salespeople are qualified to represent our brand. Other great reasons include validating representatives' competency with products, maintaining sales rep knowledge as product lines change, and overall, maintaining standards throughout the ecosystem.
Who should be certified? ALL customer-facing roles should be certified! Besides the overall benefits this will bring to your organization, it helps ensure consistency in all customer interactions throughout the ecosystem.
Primary Sales: Salespeople need to be equipped with knowledge of the products sold. They should also be aware of competitors and their products, as well how the products they're selling may be integrated into existing applications. Additionally, if there are government regulations involved, those should be part of the training.
Parts Sales: Separate parts department staff or other after-market sales groups need the same training as the sales reps! Without this, situations can arise where there is a lack of overall knowledge of the product. This prevents sales and lowers profits.
Service Departments: Anyone in a service or warranty-fulfillment role also needs deep knowledge of the product, particularly its electrics and physical systems. This includes standard maintenance, and advanced repair information – particularly if your service department is divided into tiers.
Customer trainers / operators: If you are selling a product which requires representatives to go on-site to set it up and train customers they need all the above training and possibly more. Showcasing product knowledge in this format will have huge impact on your customers' perception of the organization.
Finance: This area may not need as deep a training as other branches, but still should be relatively knowledgeable about the product and its applications.
II. How To Structure Certification Policies
Before implementing any certification or training programs, there are two very basic questions you need to answer, at least for the moment. The answers – as we'll discuss in a moment – are likely to change as your operation grows. These questions are:
How many levels of certification should you implement?

With what frequency should your certifications be required?
Determining Levels of Certification. It might seem counter-intuitive, but determining the number of levels or degrees in your certification program should not be solely decided by the complexity of your product, but rather by your level of mindshare with your partners. The closer you work with your partners, and the degree to which they rely on your products, the more levels of training you should implement.
Why? Because mindshare is tied to sales! Increase in one almost always leads to increase in the other. Great partnerships don't create sales; great sales create partnerships. Stick to single-level certifications for lower mindshare partners, with more complicated multi-level certifications as mindshare increases. Don't overload low-mindshare partners with too much training, or they will lose interest.
Determining Frequency of Certification and Renewal Policies. There are several options here, and each has benefits in certain situations.
Perpetual: Once achieved, the certification is valid indefinitely. This is appropriate for products where there will be little or no change over time.
Annual: The certification must be renewed after a certain amount of time has passed since obtaining certification. This is most often annual, but could be any amount of time.
Calendar: Strict renewals based on calendar years, ie, everyone must re-certify every January. This is an easy option if you're still managing certifications manually.
Dynamic: There are no "hard" rules as to when certifications expire or need to be updated, but rather this is dynamically determined based on product changes.
The dynamic option is becoming increasingly popular, because technology and products are changing very rapidly these days. Dynamic certification renewal is also easier to achieve today, thanks to automation technologies like Partner Relationship Management (PRM) software.
That's it for Part One. In our next installment – coming later this week – we'll talk about some of the more practical issues surrounding implementation of certification programs: Enforcement, management, and tracking, along with how PRM makes the process easy. Have any questions? Contact LogicBay to learn more!