Let's jump straight into part two of highlights from our recent webinar covering best practices and sales tactics for channel sales leaders.
Part II – Four Profitable Heresies - Michael A. Brown from BtoBEngage presented content during the webinar in four key areas:
1. Identification & development of sales opportunities. Your goal is to cultivate and drive practical opportunties for your organization. In doing this, you need to have uniform lead scoring and criteria and a definitive release point from marketing to sales, while still maintaining enough flexibility that sales can get involved at any appropriate point.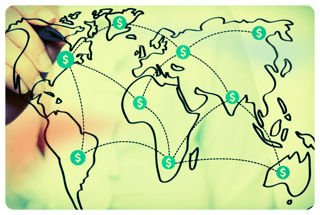 Some "fads & follies" to avoid:
Over-reliance on email algorithms/automation. Automatically sending brochures don't create sales. Automation is not a mass marketing tool and should not be used as such.
Social media is not a billboard, and almost always fails if it's treated like one. Social media should be about 1:1 interactions.
Have good writers for your content! Not everyone can do it. Don't compel everyone to blog or post to social media. Focus on your best writers.
2. Enabling marketing/sales collaboration and community. Sales/marketing synergy still requires having distinct roles. Too many marketing funnels these days -particularly those focused on technological solutions- put almost all emphasis on marketing to the point that it seems like sales is just waiting around for money to fall in their lap. The traditional marketing\sales segmentation still applies. Marketing is there to attract attention and spread information. Sales is there to create dialogues that drive purchase agreements.
Rules of thumb:
Don't over-rely on engagement statistics.

Use CRM and automation, but understand their limitations.

Ignore anyone who says outbound marketing is dead.

Don't over-rely on inbound marketing.
3. Conducting sales conversations, not interrogations. In a data-obsessed business, it's all too easy to get a point where sales staff are pressured to downright interrogate leads/customers to get more data, rather than just having natural conversations with them. This is a great way to piss people off! CRM data capture is great, but if it becomes the focus of your marketing\sales staff, you're going to create big problems.
When approaching leads/customers consider asking:
Open-ended questions.

Leading questions, not loaded questions. Understand their actual business needs.

A question and REALLY listening to the answer. Don't fixate on a script or a data-entry screen on the computer.

Follow-up questions intended to illicit more information.
4 – Executing with due diligence but without hesitation. When following up with customers or sales leads always remember to:
Respond quickly. If you're contacted by a lead through any medium, a follow-up call within an hour is best.
Approach when appropriate. Live phone conversations are becoming valued again. If they provide their phone number, don't be shy about picking up the phone!
Influence Them. Use all the techniques at your disposal, from content marketing to good ol' phone talk, to keep their attention and interest.
Ethically convince prospects and customers to take the next forward steps. Remember: Active verbs help convert!
Make a great case for your product, and make it before the other guys do.
In closing, don't wait for perfection in your sales techniques. Be willing to experiment with techniques, and accept missed opportunities as learning opportunities instead. Don't put undue pressure on your sales reps, particularly if you or they are experimenting with different techniques. You never know when you'll stumble upon a great idea, but there has to be enough of a "safety net" that your sales reps and managers feel empowered to try new ideas.
To access a full version of the Where Channel Revenue Growth REALLY Comes From webinar audio, click here. If you want to learn about LogicBay's upcoming events, join our mailing list today!