We recently hosted a webinar on channel revenue growth, and it was a huge success – plenty of participation and great feedback from all who participated. The event was hosted by our own Seth Jacobsen, and featured two fantastic guests: Marty Tascona from Deliberate Selling and Michael A. Brown of BtoBEngage. The result was a talk full of great advice for companies who are both new to the indirect sales market, as well as established members of the community.
The webinar itself is still available online to view, but in case you're in a hurry, we wanted to put together a 'highlight reel' of the most important information conveyed in the next two blogs. Today, we'll focus on Marty Tascona's contributions and then in the next blog, we'll look at Michael A. Brown's advice.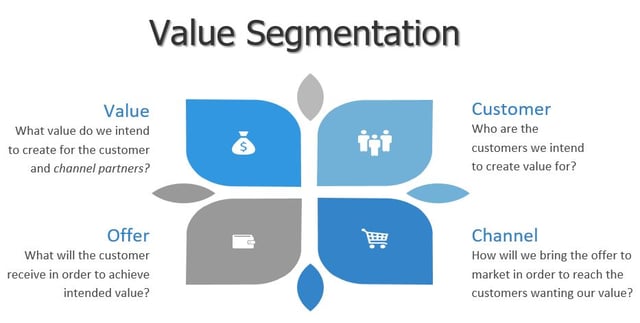 Part I – Alliance Architecture & Design with Marty Tascona
Marty's presentation was drawn from experiences at Deliberate Selling and from following a path very similar to many other indirect-sales organizations. His prior company began as a single-product startup, in the early days of the Internet when even email wasn't wholly viable. After several years of direct sales, struggling to find markets outside their local Edmonton, they were in a bad place – having to engage in layoffs just to keep themselves afloat. However, a new CEO brought a new multi-market indirect-sale structure, which allowed their business to boom and ultimately lead to a $70 million market valuation.
One of their keys to success was to have a highly diversified set of partnering approaches: co-selling, bundling, OEM sales, cross-licensing, M&A, and co-marketing were all part of their formula.
At the heart of it all was their emphasis on value segmentation, and understanding that indirect sales outreach much focus on strategic value propositions, not just transactional propositions. That is, partnerships based solely on "You get to keep X% of each sale" were simply not compelling enough to attract top sales partners and retain their mindshare. They needed to understand their partners' needs, longer-term plans, and customers.
This breaks down to a series of important questions to ask:
What value is being brought to the end customer?

What value is there for partners?

Who are the most important customers?

What is the actual value offer?

How do we reach new channels?
Marty also advises breaking down your business into three key areas to understand their mutual relationships and overlap: Sales & Marketing / Technology & Know-How / Product & Manufacturing. Each area works together and creates areas for collaboration.
For example: Sales & Marketing + Technology & Know-How create opportunities to branch out into foreign markets as long as you have someone qualified to work in that foreign market. Sales + Technology can create better partner agreements which are mutually beneficial. Technology + Manufacturing creates better products, ideally based on partner feedback.
Overall, it's important to remember that in today's fast-changing world, technology value is finite. You must be able to quickly identify new targets and opportunities AND quickly move to hit them, while still minimizing risk to yourself. Ultimately, there are a number of driving forces which must all go right:
Strategic synergy

Chemistry

Win-win prospects

Operational integration

Growth opportunities

Sharp targeting/focus
These should all linked together through commitment & support from vendor. If you are interested in learning more about these concepts, or how our Partner Relationship Management technology can play a role, contact us today! We'd love to hear from you.