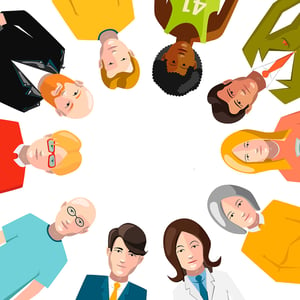 Are you looking to make Partner Relationship Management (PRM) software a part of your day-to-day operation? If the answer is yes, you're one of many companies on the brink of a very important decision - one that could impact your revenue numbers all the way to your retirement and beyond.
The steep rise in popularity of PRM software means you won't have any trouble finding a provider to suit your needs. But with so much choice on the market, it's easy to choose the wrong supplier and get stuck into a deal that doesn't help your business succeed. To help you make the right PRM software choice, we have highlighted five providers believed to be at the top of their field.
The most important thing to remember is this - it's very difficult to switch PRM providers later. Make sure you weigh functionality that you need today with functionality you'll need tomorrow once you're successful. Plan for success. Secondly, clearly understand the cost differences between the choices you have - licensing and pricing models vary dramatically from provider to provider.
Channeltivity
If you're a small pre-start-up or emerging company in need of PRM software, Channeltivity is worth exploring as a provider. With customers all over the world in all types of different industries, there's a good chance Channeltivity software will benefit your operation.
Emerging companies and start-ups will especially benefit from choosing Channeltivity because the provider has special programs for new businesses, designed to make PRM more affordable. One especially attractive advantage of going with Channeltivity is their robust resource library, full of sales tools, marketing collateral and more.
Zift Solutions (Formerly Relayware)
Zift Solutions has won numerous awards through its development to become a major player in the PRM software market. They are based in the UK and can uniquely provide great service for companies with a global reach.
Zift Solutions offers three main products - partner cloud, partner packs and partnering automation. All three are designed to increase productivity, better manage your partner relations and ultimately deliver more revenue for your business. You choose the service that best fits your needs and the results will flow quickly.
Impartner
Impartner's PRM software delivers a fully customized web portal to clients, which can be built to precise specifications and to perfectly suit the needs of the customer. Their PRM software also benefits from being fully integrated with Oracle, Microsoft or Salesforce. They are committed to the AppExchange and Salesforce.com. If you're invested in Salesforce.com as a key platform for your organization including your indirect sales channel, Impartner may be worth considering. This can get a bit costly however if you have many potential users of your PRM in your indirect sales channel when you factor in the SFDC licenses and the additional cost of the PRM component.
Salesforce Sales Cloud Partner Management
Everybody knows the name Salesforce, but you might be less familiar with their Sales Cloud Partner Management service. That service is specifically designed to streamline effective communication with partners and thus boost your sales numbers in the indirect channel. It seems to be an additional component to the core SFDC licenses.
Sales Cloud's partner management product fits seamlessly with other Salesforce functions, which makes it an appealing option for the many businesses already on board there. There's also a mobile app you can use to interact with partners and trigger actions while you're away from your desk. If money is no object, this may be the way to go for you.
LogicBay
LogicBay's PRM software is appropriate for companies of all sizes, from small startups with only a few partners, to Fortune 100 companies with complex sales channels globally. Their technology-enabled channel management solutions allow companies to build, scale, or optimize their indirect sales channels. PRM serves as the core of their ChannelStackTM technology solution. This, combined with a proprietary Channel Profit CenterTM methodology, helps companies achieve growth through their sales channels.
LogicBay's focus on turning cost centers into profit centers allows for flexible payment models that are tied to their ability to help their clients achieve the business objectives that are critical to channel success. These include effective partner onboarding, training and certification management, and generating sales.
Don't let business suffer because you don't haven't considered a PRM solution. Instead, evaluate all your options and then start leveraging a platform that will lead to better results.
WANT TO SEE HOW OUR PRM CAN HELP YOUR COMPANY SUCCEED?