When is the last time you had a good chat or tele-conference with your sales partners about their B2B strategies?
As a channel manager, it's sometimes easy to get into an "if it ain't broke, don't fix it" mindset – particularly if you have a lot of things on your plate. However, sales tactics really do need to be updated periodically. Buyer behavior changes more rapidly than ever and, in particular, we're seeing a steady shift in what tactics work as more and more Millennials rise to positions of purchasing authority within their companies.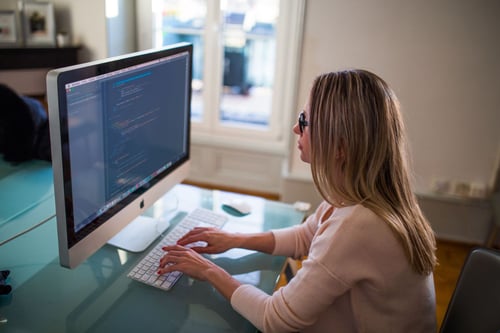 It's vital that your partners continue to update their sales strategies, and keep using the tactics which are most effective at the moment. Here are some of the key areas you should stress, the next time you talk tactics with them.
SEE ALSO: The Definitive Guide To Training And Certification In The Distribution Channel
1. Do more research on your customers.
Increasingly, proper marketing and outreach isn't just about targeting, it's about micro-targeting. There are so many solutions on the market that it's becoming difficult to differentiate based on features alone. You should get to know your customers as well as possible – why they choose your products, and the things they have in common that feed into that choice.
Customer surveys would be a great option here. Or even just talk to some of the "ground level" sales staff for more insights. The more your marketing can be precision-focused on your very best customers, the better your overall results will be.
2. Invest in customer education.
Alongside that differentiation challenge is the basic issue that many buyers are easily overwhelmed by the number of options on the market (in any field) and what features they may find useful. It would be very difficult to overspend on materials designed to help educate your customers about not just your products, but your industry as a whole and its value to them.
This is an area where you can be of substantial help to your partners. Put together more educational marketing materials that can be shared throughout your ecosystem. Encourage your partners to use them as reference guides, and spend more time educating rather than only pushing your own products\features.
In particular…
3. Make more videos.
We've talked about video in the past, but at this point it's simply not possible to overstate just how important video is in outreach today, and how important it will continue to be for years to come. Decision-makers at all levels now rely on videos for product and industry news, and Millennials -in particular- favor videos as one of their key sources of information.
In particular, videos are excellent outreach because they can be shared across multiple levels. A video that impresses an IT manager, for example, could also be shown to the CTO and the CFO. They can be your all-purpose informational tools – if you have enough videos, and a platform capable of sharing them.
In summary...
If you are finding it difficult to keep tabs on your partners, while also advancing education and information-sharing throughout your ecosystem, LogicBay has the solution! Our proven combination of real-world know-how, smart technology advancement, and centralized PRM platform makes it simple for any indirect sales ecosystem to boost their performance.
Contact us today for a full demonstration of our methodology in action.