With so many businesses facing a fast-changing and uncertain business environment, many are turning to consultants to help them grow their operations.
As a management consultant, you develop comprehensive strategies to increase your client's business revenue and strength in the marketplace. This becomes especially important - and complex - as it relates to your client's indirect sales channel. Developing the plan is the first step, implementing it can create another set of challenges.
You're going to need every tool at your disposal to implement the plan you develop for them, and Partner Relationship Management (PRM) software does exactly that.
PRM is more than just updated CRM software. It's a platform designed from the ground up to meet the needs of consultants and growing businesses, matching old-fashioned business networking with the newest software-based management and analysis systems. Partner Relationship Management software takes channel marketing, sales, and training to the next level, providing the tools needed to grow thriving partnerships between your clients and their own channels.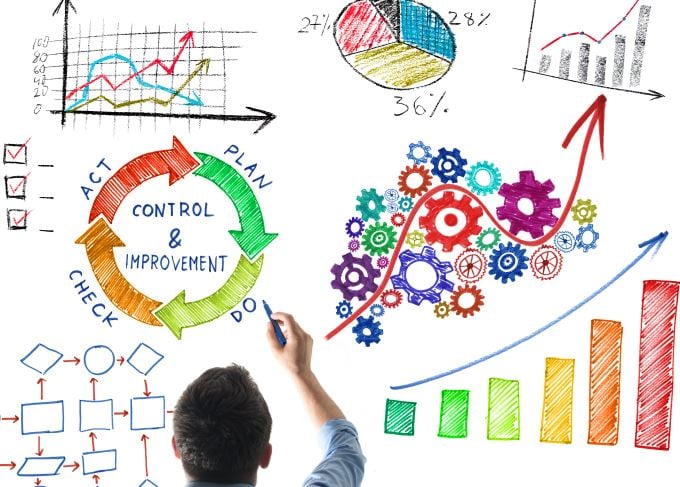 Improve Communications
The further a business's reach, the harder it can be for them to maintain communications with their partners and all affected employees and partners of those partners. Managing a growing or global-scale operation requires everyone be on the same page, and that's exactly what PRM brings.
Robust internal communications tools allow partners to keep in touch and collaborate around the world. Rich reporting and information-sharing capabilities keep the data flowing smoothly throughout every partner level. From webpages to social chat rooms, PRM keeps your entire ecosystem in-touch and on-page, while facilitating the sort of collaborations that create stronger business plans for everyone involved.
Streamline Onboarding And Certifications
As businesses, even in traditional fields, become more complicated and complex - plus often with extra regulations added by local governments - it becomes ever more crucial to have training programs in place which ensure every employee, at every level, has the knowledge they need to fully support you or your clients.
PRM fully integrates training and certification systems, which are also compatible with existing systems utilizing SCORM and Tin Can APIs. Hundreds or even thousands of existing employees and new hires can be quickly trained using standardized materials, with their testing performance tracked throughout their careers.
The larger the business, the greater the need for centralized training. Partner Relationship Management software provides this as part of the core package.
Manage Complex Management Structures Simply
There's no benefit to leaving partners in the dark about the overall management structure, or how they fit into the Big Picture To the contrary, they usually perform far better with this information, including internal resources and other helpful materials to call upon.
PRM software can quickly create full visual representations of the management structure, as detailed as you need, while allowing it to be altered whenever necessary. This visualization helps everyone involved -including you, your partners, and their partners- understand how the great machine is put together.
Global Scalability
A business which doesn't have its sights set on the global stage isn't thinking big enough! With more markets opening up every day, with more potential partner companies forming right behind them, there's never been so much opportunity for global expansion.
Our Partner Relationship Management solutions have no limits, and can easily scale from a small-time operation all the way up to the global big time. Whether your partners are only managing a local franchise, or are ready to jump into world commerce, PRM can be their partner for every step of the journey.
In Short, PRM Makes You - And Them - Easier To Work With
Many potential partners are making their partnership decisions based on who will make it easier for them to do their jobs. That, above all else, is what quality PRM software packages provide: A full suite of tools designed to streamline operations throughout the ecosystem.
PRM doesn't just make it easier for your clients to do business, it makes them more attractive to their own partner channels. When looking to grow a business rapidly, that's one of the most important considerations of all.
LogicBay offers a premiere PRM system, designed specifically to meet the needs of growing businesses and their partners. If you're ready to see what software can do for channel management, just contact us for a full free demo of our PRM platform.