If you're in the industrial sector and rarely (if ever) sell your products directly to buyers, relying on channel partners for sales instead, then it probably goes without saying that your success depends on their success. In other words...it's all about them.
So wouldn't it just make sense to assist your channel partners in their marketing efforts, and help ensure the greatest financial performance for everyone involved?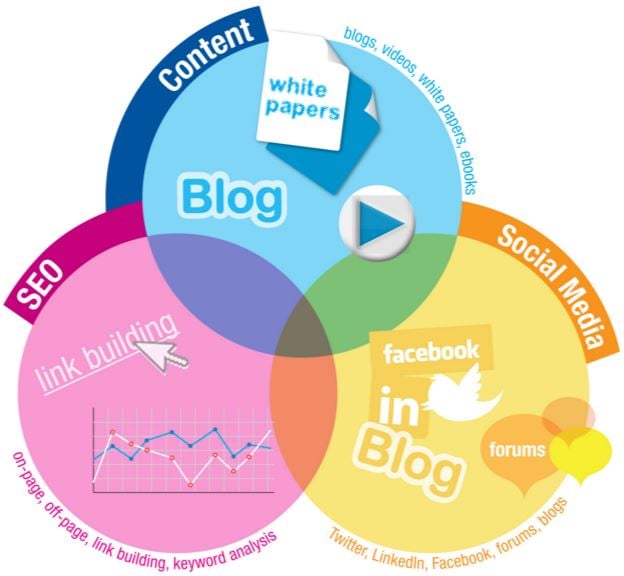 Previously, this assistance was generally related to a few promotional materials, such as flyers or videos, which could be co-branded and pushed out to partner channels. However, the Internet brings far more opportunities for active promotion, while raising awareness of both your own product and your partners' services. Inbound marketing strategies can easily be leveraged to boost both, with minimal extra cost and the potential of greatly improved sales figures.
Why Utilize Inbound Tactics To Boost Your Channel Partner Marketing?
It's certainly understandable why some industrial manufacturers would ask "Why should we worry about end-customer channel partner marketing? Isn't that their responsibility? We have products to manufacture."
In theory, sure. But this is largely a matter of the cost-benefit analysis. There are many reasons an industrial producer would be the best-placed to create quality marketing materials which ultimately drive sales across the board. This is a case where a rising tide can definitely lift all boats.
1 - No one knows your product better than you.
No matter how long a channel partner has been working with you, they won't have the same insights into the benefits of your product as your own product managers. They won't be as familiar with your manufacturing techniques or matters such as the raw materials going into your product.
Likewise, your sales managers are going to be the best-able to explain which customers, markets, and applications your product is most suited for. This information can be important not just in pitching your industrial products to the best customers, but also ensuring those who aren't suitable for them don't buy in, since such misunderstandings can easily create poor word-of-mouth.
2 - Inbound marketing is Cost Effective.
Unlike traditional marketing methods, inbound techniques are extremely cost-effective. Most forms of online content, such as blogs, case studies, or white papers, have absolutely minimal dollar amounts attached to them. Chances are you've already got people in your organization with writing skills for producing them. Even if you don't, freelance writers are available for extremely low rates, usually under 5c/word.
More advanced forms of inbound marketing, such as videos, are still quite cost-effective. A video tour of your production facilities, for example, could be produced with nothing more than the smartphones your employees already own and some free software. iPhones and iPads come with video editing software built-in, as do many Android devices. Or, of course, your marketing department could make more polished videos as well.
This material can then be used both on your website, and for channel partner marketing, which further increases its overall cost-effectiveness. Ed Marsh (@edbmarsh) with Consilium Global Business Advisors published a great piece on the same subject just recently.
3 - You have the resources. Partners often don't.
While not always the case, most industrial retail partners are generally operating out of small offices with a limited staff. They likely don't have the human resources needed to produce marketing materials of their own, and significant investment in marketing can damage their overall budgetary effectiveness.
Further, they don't have direct access to the production facilities and on-site expertise, as you do. Something like that video tour would be extremely difficult and expensive for them to produce, whereas it would be far less burdensome for your operation.
4 - Software automation ties it all together.
Previously, there was a significant issue just in getting promotional materials to your sales channels. Now, with Partner Relationship Management software paired with marketing automation, you can ensure an easy flow of those materials to partners and their customers:
Partner websites can directly link to your promotional materials.
Harvested lead data, such as emails, can be made available to all relevant departments both in your operations and theirs.
System-wide tracking can determine the effectiveness of each piece of marketing material overall, and lead to creating materials with better ROI.
Documents such as PDFs or even videos can be automatically co-branded, reducing the time and expense of individual customization.
Collaborative marketing efforts can be easily implemented, with a centralized communication and sharing system.
Marketing becomes far more flexible and responsive to market shifts, in a much shorter amount of time.
In short, taking the lead on inbound marketing and content creation is an investment which pays off for you and your partners. You get to ensure the best and most-accurate materials are created, and your channel partner marketing efforts will be improved through higher sales.