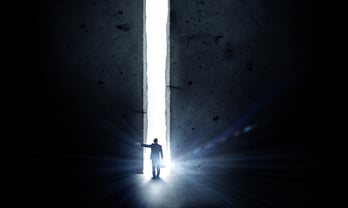 Partner relationship management is essential for those companies that depend on third parties to sell their products and services. Without the right PRM tools and solutions in place, those third parties will either become unprofitable or spend more time promoting your competition.
While there are countless ways to improve your PRM strategy in the near-term, it's also interesting to look toward the future. There are already a number of new resources in the works to help you get even more from your partners.
Access to Data
The need to access company and sales channel data to make informed is nothing new. In the past, however, this has been an extremely manual and time-consuming process and typically entailed pulling data from various systems to derive any meaningful information. As a result, reports were usually run infrequently (monthly or quarterly at best) and by the time that information was compiled and shared, it was already outdated.
Times are changing, however. Companies demand access to data in real-time that allows them to have the pulse of key performance indicators in dashboard views without spending valuable time and resources compiling these results. Furthermore, PRM systems that have incorporated advanced Business Intelligence (BI) analytics to help you make more informed decisions at the corporate level can also deliver those same reporting capabilities down to your partner network. This helps ensure shared expectations are being met and keeps you and your partners aligned in your strategic goals.
Lead Management
One major change already taking place is the way leads are managed. In the past, effective PRM meant that your partners brought in the leads and you had no visibility where any opportunity was in the sales process. However, what has been made increasingly clear is that inbound marketing which originates as the corporate level is the most effective way to attract potential customers. Companies have been taking to Facebook, LinkedIn, Twitter and other social media platforms to help secure leads. Oddly enough, this has proven especially effective in the B2B market.
LEARN MORE: CMO's 2015 Guide to Managing Sales Channel Partners
The question then becomes, though, how does this affect PRM? How can a company essentially attract their own leads and then hand them off to the appropriate partner? Depending on your business processes, there are a number of ways to automate this functionality all while achieving greater visibility into your sales pipeline. Furthermore, delivering qualified leads to your partners is a great way to increase mindshare and improve close rates.
Collaborative Platforms
Successful PRM is supposed to facilitate conversation. For the most part, this is a feature every platform offers in some way or another. In the future, though, expect that "communication" will no longer mean something as simple as a conversation between a partner and your company.
Instead, the best platforms will make it possible for multiple parties to collaborate on a given opportunity and will also tie directly your inbound platform to deliver leads automatically. This will make it easier to launch campaigns with ambitious goals that can be tracked and reported on.
Greater Emphasis on Training and Certification
Working with partners never means you simply agree to let them sell your products or services. In fact, usually, you'll be doing the majority of the heavy lifting for the first year or so.
Even when you hand things off to your partner, though, it's not like giving someone the keys to your car. You still need to play an active role to ensure future success. One of the most important ways you'll do this is by providing them with new and relevant training material.
Typically, this will mean access to formal web-based or instructor-led training programs, but can also be delivered in the form of self-service just-in-time job aids. Having the ability to deliver this content in a mobile-friendly view is equally important so that your sales partners out in the field can access the information they need when and where they need it.
A robust LMS (Learning Management System) will allow you the ability deliver all types of training and keep track of which partners have completed specific goals and certifications.
The future of PRM is bright. This is all the more reason to consider it as part of your company's strategy for a successful sales channel.
ALSO READ: 8 Things You Should Know about Partner Relationship Management