Any business that works with partners has to invest in software to help them make the most of these relationships. Partner Relationship Management, without the right digital assets, will never be as fruitful as you would like. Fortunately, these days, there are countless PRM software titles available. While it is definitely a challenge picking the best possible choice, the following should prove helpful.
Consider Your Budget
This is always a good place to start. After all, if you find that a certain PRM software title is the perfect fit for your needs, but you can't afford it, there's no point in pursuing it.
Most platforms these days will charge you by the user, so keep that in mind. That can make it much easier to cut costs. If you find a title that would be a perfect fit, but is out of your budget's reach, see if you can simply limit the number of people who have access to it.
Simple Implementation
The next thing you want to look at is how easy or difficult it will be to install and implement the Partner Relationship Management software you're considering. If it's difficult to get up and running, it's most likely also going to be tough to use on a regular basis. This doesn't always follow, of course, but it's a good rule of thumb.
You want a form of PRM software that will be easy to start using immediately. Keep in mind, too, that you'll want your partners to be using some aspect of it too. If they have difficulties implementing it, are you confident they'll really make the most out of it in the future?
SEE ALSO: So You've Bought Channel Management Software...Now What?
Plenty of Analytics
One of the best parts of using Partner Relationship Management software is how much data it can make available. Many titles will make it possible for you to track just about anything related to your Partner Relationship Management strategy.
This means you can keep track of which partners are selling what, how often those sales are occurring, when they're communicating with you, etc. Don't underestimate how important this type of data is. If you're able to identify trends and use them to your advantage, analytics could be your company's secret weapon for increasing revenues.
Scalable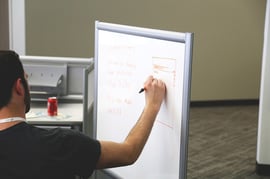 Right now, your PRM software needs may be one thing, based on the size of your company. However, you should consider if this is the size your business will always be. If you have plans to expand, you'll be saving yourself a headache if you utilize PRM software that will be able to grow with it.
Scalability doesn't mean picking software you can grow into, though. If you choose a platform that was obviously designed for a much bigger company, your business may never experience its full benefits and therefore never actually grow either.
Cloud Access
More and more, software that doesn't have a cloud component is becoming unheard of. Cloud technology is simply too popular for a developer not to include it in any PRM software it makes.
Nonetheless, some titles don't have cloud access and should, therefore, be avoided. One of the reasons cloud tech is so popular is because it allows staff members to take part in your Partner Relationship Management strategy no matter where they are, physically. This can be huge in an emergency, when you might have someone important on the road or even on vacation.
With the cloud, none of your employees are unavailable or out of pocket. They can log into the platform from anywhere and play their part.
Partner Relationship Management is too important to not utilize applicable software. However, consider the above outline before you spend any money on a platform or this would-be asset could soon turn into more trouble than it's worth.
SEE RELATED: Top 3 Reasons to Invest in PRM Software