As a rule of thumb, if it's been more than three years or so since you've looked at the structure and methodology of your channel partner program, it's probably time to give it an update. Business trends are moving ever more quickly, and buyer behavior is changing with them. Modernizing your ecosystem will help you remain competitive in the market, as well as making your operation more attractive to potential future partners.
There's no one-size-fits-all guide for modernizing a partner program, but based on our work consulting with businesses on their specific methods, we can offer some tips which are fairly universal.
Five Tips For Modernizing Your Channel Partner Program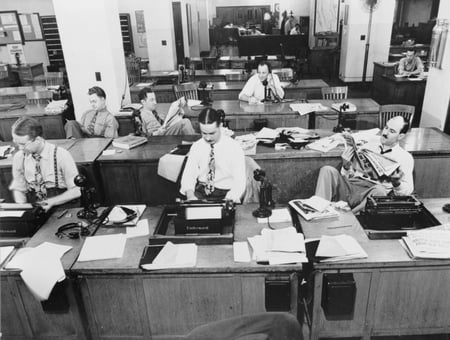 1. Incorporate plenty of partner feedback.
There will be no better resource for improving and modernizing your partner program than your own partners. They should be deeply involved in the process, particularly your top performers – this is a great way to strengthen your relations with them. Before embarking on any sort of modernization, reach out to your partners via a poll, or perhaps a group webinar\webchat, to discuss what's working and what isn't so you know how to target your updates.
2. Plan on a phased deployment.
One of the biggest missteps we tend to see in companies we work with is that they try to change too much, too quickly. This can easily lead to confusion and frustration throughout your ecosystem, as well as compounding the number of problems you'll have to deal with in rollout.
Group your planned upgrades in a sensible fashion, then roll them out in phases, one by one. Don't move onto the next phase until the current phase is fully deployed and working well.
3. Streamline processes and 'trim the fat'.
Another issue we sometimes see is companies who add and add and add to their partner program, without being willing to consolidate initiatives or cut older aspects of the program entirely. Remember, modernization is also a great opportunity to streamline and cut costs. Take a deeper look at the costs and benefits of the various programs within your ecosystem, and cut those which can be replaced with cheaper or easier alternatives.
4. Think about the end-to-end experience of your partner salesforce.
There are a lot of potential focuses for a modernization effort, but if you lack a more important goal, ask "What can we do to make life easier for the sales staff?" Unless you have nothing but dedicated partners, your ecosystem's success will rest on the willingness of individual ground-level sales staff to push your solutions ahead of other companies they may partner with. Anything you can do to make their lives easier, streamline their workflow, or improve their bonuses will usually pay off with greater mindshare and greater sales.
5. Pay extra attention to metrics after the changeover.
Your work on the modernization isn't done once the final phase is rolled out. This is the period where it's most critical to monitor your metrics and KPIs to ensure your changes are having a positive effect. Expect some turbulence during rollout, when people are getting accustomed to the changes. Once that's over, however, you should start seeing results pretty soon.
If you aren't, it's time to get on the phone with your partners and try to figure out what's going wrong.
Partner With LogicBay For Proven All-In-One Modernization Systems
The LogicBay methodology and software was developed specifically to take under-performing ecosystems and streamline them into highly-optimized sales machines – and often only in a matter of weeks!
Contact us today to discuss where your ecosystem's at, and where you'd like it to be.