Partner Relationship Management (PRM) software is a powerful and flexible technology solution available for managing a growing vendor\partner ecosystem. When implemented well, PRM can be a great do-it-yourself solution that streamlines most aspects of partner management while giving you a wealth of new data sources and analysis tools to gain more insight into your ecosystem.
By adding managed services to your PRM package, you can offload much of the "busywork" of maintaining a partner network, freeing you to focus on your core competencies and your actual day-to-day relationships with your partners. You can also partner with experienced indirect-sale industry experts who can consult with you on business plans and growth strategies to improve every aspect of your ecosystem.
While managed services may not be required for a PRM implementation, they can be highly useful and worthwhile – particularly as an ecosystem grows and a Partner Manager needs to find ways to make the most of their time. Listed below are six managed services that take the value of your PRM to the next level.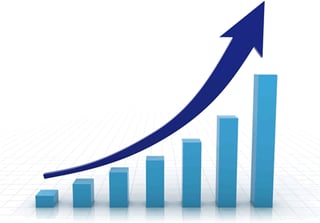 1. Remote System Administration: Arguably the most essential managed service available is also the most basic: Oversight and maintenance of the system itself, ensuring uptime and fast load\transfer times for users. Remote system administration means never having to waste your own time on tedious IT tasks, and instead simply knowing that your PRM system will be there when you need it. When problems crop up, you and your partners will always have a single point of contact for reporting any issues.
2. Channel Program Blueprints: If you are new to managing a partner ecosystem or find that your strategies aren't scaling as quickly as your ecosystem is growing, PRM providers can lend expertise on partner relations, ecosystem growth, and the complexities of managing a large set of partners. They can provide customized channel program blueprints with a step-by-step approach to implementing high-level strategies that will help keep your ecosystem growing at profitable and sustainable rates.
READ MORE: Channel Program Blueprint Executive Brief
3. Change Management Plans: Change Management Plans give you all the information you need to implement large-scale changes throughout an ecosystem in the most orderly way possible. Implementing changes effectively can be a challenge even in a controlled, top-down direct-sale organization – and those challenges are multiplied when dealing with a large number of quasi-independent vendors. Leverage your PRM partner's experience in ecosystem management to plan productive changes, implement them, and monitor their progress to ensure they stick.
4. Annual Partner Survey: Implementing partner surveys are tricky because, to truly be effective, they need to be impartial and written in an unbiased way. This can be difficult within an organization that desires positive results. Your PRM partner can handle the surveys for you, utilizing best-practice survey design to minimize bias, allowing you to get an honest appraisal of both what works and what doesn't within your ecosystem.
5. Content Strategy, Development, and Creation: When it comes to online marketing, Content Is King and will likely reign for a long time to come. If you lack the resources to develop effective content internally, your PRM partner can step in to assist. Platforms such as Brainshark can be implemented to ensure your content is well-distributed and available to both partners and buyers, depending on the scenario.
6. Website Development and Inbound Lead Management: Your website can be one of the most effective tools for lead-gathering and lead-management. You have the reach and the voice to gather leads from across the country – or all around the world – while qualifying them and funneling them to the proper local partner. A top PRM provider can help you develop and implement your lead management system, and turn your website from a mere online stopover to a top performing lead-generation machine.
LogicBay offers one of the industry's most robust PRM platforms, coupled with a wide range of managed services which help you truly get the most from your technology investment. With LogicBay as your partner, you could have all the support you need to achieve your business goals while creating a highly-attractive ecosystem that partners are lining up to be part of.
Click here to access our E-book, PRM Best Practices.
Contact LogicBay today for more information or a free demonstration of our system!