The end-of-year is coming up, which makes this an excellent time to review the performance of your indirect sales channel. One of the most critical aspects of managing a network of channel partners is continually monitoring key performance indicators for areas of improvement.
At the end of the year, you also have the opportunity to evaluate what's working - and what's not - as you establish goals for the upcoming year. By taking a critical look at 2016's performance, you can help ensure that 2017 looks even brighter for yourself and your partners.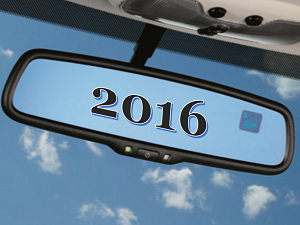 KPIs And Metrics To Evaluate When Planning For The Future Year
1 – Top and Bottom Performers
It's always good to know how your partners stand, relative to each other. In any ecosystem, it's inevitable that some partners will do at least somewhat better than others, even if consistency is anappropriate goal. However, how much variance is there? Do you have wide gaps between your top and bottom-performing partners? And are you spending the same amount of time and resources supporting them? If so, that would tend to suggest more fundamental problems with communication and management which should be addressed sooner than later.
Are your partners having trouble getting your products and services in front of the customer? Maybe the issue is in closing the deal? Or a general lack of product knowledge? Regardless of where the gaps are in some of these areas of sales performance, it's a good idea to touch base with these companies to review the goals that have been established for this year (hopefully those goals are clear and measurable) and establish a plan for improvement in 2017.
2 – Costs of Per-Customer Acquisition and Retention
Low acquisition costs (especially coupled with high lifetime value) can be one of the best indicators of a healthy, thriving channel ecosystem. If per-customer costs are low, that means a lot of things are going right inside the channels.
But if those costs are higher than you'd like, there are a number of areas you can investigate:
Efficiency of lead-sharing between yourself and partners

Number of touches required to convert leads to sales

Customer service feedback and rankings

Utilization of official sales materials to boost sales

Techniques being used by on-the-ground sales staff

A failure to respond to

changing buyer habits and needs
These all present excellent areas to target and improve in the months ahead.
3 – Partner Acquisition and Retention Costs
Don't forget to turn the lens on your own operations! How much is it costing you to recruit, train, and retain the sellers within your network? No matter what the answer is, it's almost certain that this amount could be lowered by looking for ways to streamline your systems.
In many cases, onboarding is the real cost-sink when it comes to bringing in new channel partners. Anything you can do to simplify the training process, particularly reducing the amount of training time or eliminating the need for in-person classes, will drastically lower these training costs. They'll save time and money for your partners too!
Also look to your reward or special discount programs. Is there any way you can shift these to provide equivalent value to your partners, but at lower real-world hit to your own bottom line? Any optimizations you can make which can significantly lower the cost of doing business with you is as good as a cash payout for your partners, but costs you far less.
4 – Communication Channels
How easy is it for employees of your partners to get in touch with the appropriate contacts within your own organization? For many companies selling indirect, this is a major challenge. From marketing departments that need guidance about upcoming initiatives, to salespeople under time pressure in need of fast answers to tricky questions, great communication systems are a necessity.
Talk to your partners, and get direct feedback about these processes. Honesty is definitely the best policy here. If they report having trouble getting in touch with the right people, that's something which definitely needs to be improved in the upcoming year. Tight lines of communication can eliminate wasted time and money throughout an ecosystem, as well as potentially boosting sales and customer relationships as well.
5 – Collaborative Initiatives
Have you been working directly with partners on matters such as marketing or customer outreach? How have those been working out? If they're properly implemented, they should be saving the ecosystem money as a whole, while boosting profits well beyond whatever small costs they require to maintain.
If things look good on this front, look to expand such collaboration. Encourage your partners to work together. Brand cohesion is of increasing importance, and a distributed ecosystem which still feels like a monolithic brand will greatly increase its perceived value for potential buyers. Ideally, a customer or lead should be getting nearly identical experiences no matter what part of the ecosystem they contact or in what area of responsibility.
Evaluate Your Technology Systems for Areas of Improvement
Few solutions on the market will do more to improve margins, demonstrate actionable areas of inefficiency, and improve intra-ecosystem relationships than Partner Relationship Management software. PRM is a single-source solution that centralizes critical areas of partner support, including communications, content distribution, lead-tracking, and data analytics.
For a personalized demo showing how effective an effective PRM solution can impact your channel sales system, just contact us and we'll make it happen.