In our previous article, we talked about the basics of why a company might choose to sell through indirect sales channels in the first place. The short version is that it can substantially lower costs, while allowing much more rapid expansion than if the vendor was trying to do everything themselves.
However, successfully growing an indirect sale ecosystem requires finding and holding onto the sales partners you need to make the system work. Today's article will focus on that aspect.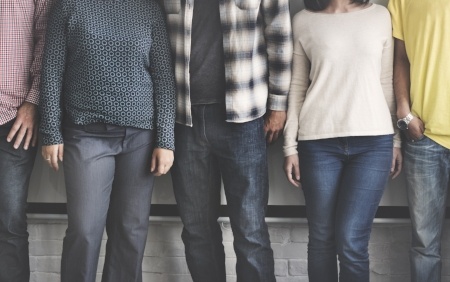 Finding The Right Partners
It's generally a poor idea to simply recruit any and all partners you can. Partner recruitment should be treated strategically. For example, a partner should:
Serve a demographic or geographic area you wish to target.
Offer a complimentary product.
Share higher-level goals or philosophies that make your approach compatible.
Compete against a vendor you want to go up against.
Have name recognition that will increase your exposure.
As with any business plan, it's best to document your goals and thinking on the matter of picking partners. This will create clear guidelines for finding the right partners for your needs.
Recruiting Partners
This is the tricky part – you must convince others to sell your products. It's absolutely vital to understand that this is a sales proposition. You are selling yourself to partners, just as surely as you're selling your products to customers. Any proposed partnership should be made with plenty of emphasis on what you will do for them – particularly if there are competitors who also want those partners!
Some ways to do this include:
Offering favorable percentages, bonuses, or other direct reimbursement
Having streamlined operations that make you easy to do business with
Creating training\certification systems that allow for personal growth among sales staff
Demonstrating how your product adds to the value of their existing offerings
Offer marketing and promotional materials to simplify their sales process
Have standardized CRM-style systems for managing customers
Having a road map towards future improvement and success
Whenever approaching a partner, do your homework and try to best understand the needs of their business, market, and geographic area. The more attractive you make yourself to them, the more enthusiastic they'll be about your offer.
Maintaining And Managing Partners
Once they're onboard with your ecosystem, your work with partners has just begun. Now you need to keep them happy, while encouraging them to continue to improve their own efforts on your behalf. We often refer to this as "maintaining mindshare." In other words, you want your partners to always have you in mind when they're offering solutions to their customers and -ideally- presenting your products\services ahead of those of your competitors.
Much of this involves measuring their successes and comparing them against set goals, a topic we'll explore in the next article. The rest largely boils down to politics and personal-level management. Always look for more ways to streamline your operation and make it easier to work with you – far too many indirect sales vendors have difficult or burdensome processes. Also, listen to them. It's amazing how many partners will be satisfied if they simply feel that you pay attention to their problems and act to improve situations, when they have feedback.
Otherwise, ways of recruiting them also double as ways to improve mindshare. Keep the bonuses coming. Keep expanding opportunities for training and certification. Give their sales staff reasons to remember you whenever a customer is on the phone.
Get Your Indirect Sales Venture Off To A Great Start With LogicBay
Looking to get into indirect sales? LogicBay's proven strategies and technological solutions can create a firm foundation upon which you can build your ecosystem. Get yourself off to the best possible start by contacting us for a consultation.