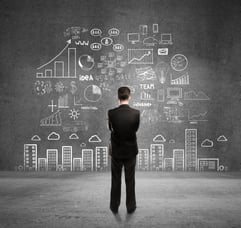 The first day your company implements channel management software, you may think that you're on the fast track to success. After all, channel management software is one of the most effective tools for scaling content, lead data, collaborating, reporting and sharing best practices with your sales partners. However, like any tool, your results come down to how well you're actually using it.
READ ALSO: The Intermediate Guide to Partner Relationship Management Software
Here are some tips and best practice suggestions for getting the most from your software:
Pick the Right Companies to Partner With
It doesn't get much simpler than this: without the right partners, expect subpar results. Yes, partner relationship management software is a force multiplier, but there are limits to what even these platforms can do. You could buy the world's best ingredients, but if your restaurant hires a chef who has no idea what he's doing, your restaurant is going to fail.
Take time vetting your options in terms of partners. Having more isn't necessarily better if it will mean spreading your own company too thin.
Constantly Re-Assess Your Choices
From time to time, every company you work with is going to have a bad cycle. Even your business falls short of its expectations now and then. One great thing about partner management software is the ease with which you can get updated information about the performance of your sales partners. You don't need to wait on their word until quarterly reports come in. You don't have to conduct rudimentary reviews of the numbers they send back. You simply log into your software and run the numbers in real time, any time.
Doing this allows you to help your partners be successful and ultimately, re-asses whom you're working with if you can't help them. At some point, it may become clear that one of your partners simply isn't worth the investment. The last thing you want to do is continue putting money into a relationship that simply isn't worth it.
Provide Efficient Training When Necessary
To a large degree, you're responsible for the performance of your partners' employees if you want them to sell your stuff. Train them just as you would your very own. This means using PRM software to do so in a way that's both scalable and time-efficient. Unlike a direct sales force where you can dictate how people spend their time, you have to ask for the time of your sales partners sparingly. PRM software and the learning management modules make it possible to do so. There are two reasons why this is important. First, if you expect your partners' sales reps to push your products and services, they need to know how you want them to do this and they need to know their stuff. Second, by making it easy to do so, you're winning over the owner or manager of the business that is your sales partner. If you make it easy for their salespeople to be successful, they'll love you for it. In turn, they will commit more of their limited bandwidth as a sales partner to your company and its product line over others they can sell - or in other words, mindshare.
READ MORE: PRM Software Solves the Problem of Ineffective Training and Certification
Win the Mindshare Battle
Mindshare is basically the amount of attention you get from your partners. Keep in mind that they probably have other partners who have competing products that they can just as easily sell. As such, you want to make sure your partner companies are always giving your company preference when it comes to spending their time selling what they have to sell (not just your products). If you don't make this a priority, expect that they'll get a bit of a wandering eye. Your competitors could lure them away or otherwise make sure that their services and products get treated with greater emphasis.
Here again partner relationship management technology can help. A good technical environment makes sure the lines of communication are always open between you and your partners through collaborative tools and a clear understanding of who's who. If they constantly have trouble getting a hold of you but not others, guess who's increasing mindshare?
You can also leverage PRM software in other ways to help sales reps be successful. Have winning strategies? Share them. Know of new, successful marketing approaches? Give them to your partners. The easier you can make their lives, the more they'll sell for you. PRM software makes doing all of this simple.
In this day and age, if you're working with partners, your business needs PRM software to get the most out of the relationship. However, just having the software isn't enough. Use the tips above to the results you're looking for.