Trying to manage multiple clients with several different needs can quickly frustrate even the best inbound marketing agencies. Add multiple marketing layers with varying needs from your clients' selling partners and everything gets more convoluted. Trying to get everyone trained on the latest product launch or having to monitor each selling partner's progress can frustrate even the best inbound marketing agency.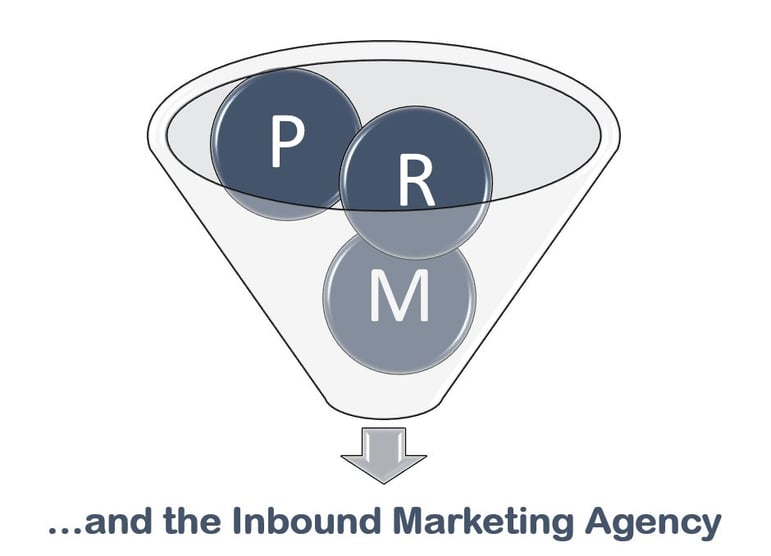 If you are a marketing agency, regardless of whether you use marketing automation software or not, chances are you are the marketing hub for each client you represent. Additional processes and requests from a host of different partners add complexity to your team's workload. Go to market strategies today are multifaceted, and most companies have multiple sales channels and selling partners to help distribute, sell, and even market products in different areas. More and more inbound marketing agencies are finding themselves managing the entire sales channel process for their clients.
Typical automated marketing software solutions can help in managing workflows and content, but quickly miss expectations when trying to manage the entire channel management process. Your client needs visibility into requests, training, and lead generation from their selling partners. Most marketing automation products like Hubspot, only serve a few facets of the entire channel management process. This can leave your team without proper tools to share content and leads in a timely manner down the channel. Furthermore, without measurement of certain key metrics, your team could risk providing proper analysis for your clients. If this sounds like your current process, a Partner Relationship Management solution can help guide your team as well as produce insights that your clients need.
Why Every Metric Counts for Intelligent Business Decisions
It may sound simple enough, but each data point provides a path to intelligent insights. However, it is unfortunate that many companies do not track or measure data properly. Many sales partnership metrics are ignored, and even the most sophisticated team with marketing automation software cannot keep up or manage efficiently. Understanding how customers find your client's products is only one aspect of the marketing process. Measuring channel partnership performance is key for clients who rely on outside selling partners.
This is where PRM software offers a strategic solution. Each metric acts as a data point that gives your clients valuable insights as to how each channel partner is performing. However, managing performance is only one aspect. Having easy access to data can help manage, train, and increase mind share across multiple channel partners—this quickly becomes a driving force for any client. This allows your inbound agency to effectively strategize with your clients on how to optimize each sales channel and selling process so that each channel partner becomes successful. Partner Relationship Management technology allows you to formulate successful marketing combinations as well—increasing insight into specific items or processes which coupled together make a winning combination for your clients' goals and objectives.
Help Optimize Partner Sales Channels
Once your inbound marketing team understands what metrics drive proven results, you can work with clients to help strategize a growth plan. Taking advantage of these insights can duplicate and optimize winning methodologies into other sales channels or channel partnerships. Continuing to measure selling partners' activities and share key success factors can increase revenue for your client, while increasing channel partners' commitments to your client's brand.
New Channel Strategies and Finding New Partners
Given that most inbound marketing agencies handle multiple selling facets, clients will challenge you to find new revenue potential. When faced with new revenue growth challenges, many inbound marketing agencies work with clients and turn to new sales channel opportunities. However, breaking into a new sales channel can be somewhat difficult, and finding the perfect selling partner is tough. Make certain your team handles the recruiting process through a centralized PRM solution. By utilizing proper partner relationship recruiting tools, you can collaborate with your clients and their potential channel partners in one area. Plus, you can track each sales partners' progress as they are integrated into your clients' sales processes.
Launching New Products
Clients need successful product launches that can be synchronized across multiple channels—allowing your team to measure distribution of materials, adherence to training plans, and the sharing of knowledge from subject mater experts. Implementing a partner relationship management solution will allow your clients' selling partners easy access to key information such as incentive plans and training materials all in once place. This keeps knowledge ramp-up to a minimum. Partner relationship management software also allows your team to assign leads to specific partners, removing the gap and decreasing time to follow up.
Continued Success
Keeping your clients and their channel partners organized by utilizing partnership relationship management software will increase your inbound marketing agency's efficiency and drive increased revenue.