When we talk to potential clients who are looking for solutions to help them grow their indirect-sales ecosystem, one question that comes up over and over is whether our solution is customizable. In some ways, it's a bit unfortunate they feel the need to ask the question. There are far too many "SaaS" solutions on the market that dump a lot of tools on the customer, without providing guidance!
LogicBay's ChannelStack methodology is a truly customizable option. We work directly with all our customers to provide advice and support, as well as making our software itself easily-customized. We know that every ecosystem is unique, and only a product tailored to the needs of each individual ecosystem will be able to deliver true results.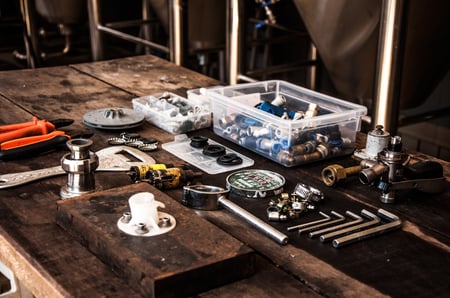 To be clear, "ChannelStack" isn't a single piece of technology or software. It's an approach to taking a wide range of software solutions -including those you already utilize- and tying them all together with our revolutionary Partner Relationship Management (PRM) system.
For example, many customers come to us with a CRM system already in place. That's fine! In nearly all cases, we can preserve that CRM and the work you've put into it. Our software solutions integrate with your existing systems. The goal is to minimize disruption to your workflow, and instead streamline your operations.
ChannelStack is also focused on bringing together all the tools you use to manage and promote your business. Chances are, you're already using tools such as inbound marketing, business analytics, and incentive programs. We'll tailor our software to incorporate these. Of course, if you lack solutions in any of these areas, we can help set you up with solutions that dovetail with your business plans.
Obviously, this is not an automated process. LogicBay is hands-on, and that's one of the features that truly distinguishes us from other service providers in this space. We don't believe in one-size-fits-all solutions. Before we even begin to talk about software implementations, we'll spend time working with you to understand both your existing deployments, as well as your overall business plans. We won't try to change anything until we understand both where you are, and where you want to be.
That's how true business development occurs.
Consulting solutions are part of the LogicBay methodology as well. Our extensive experience working with companies around the world gives us the insights necessary to help improve your relations with your sales partners, and streamline their processes as well. Implementing LogicBay ChannelStack and PRM methodologies can overhaul every aspect of your ecosystem. This doesn't just improve efficiency and revenue today, it also makes you more attractive to potential partners as you expand into the future.
In short, LogicBay is the completely customizable solution to whatever issues are holding back your indirect sales ecosystem from greater success. Whether you call us in to address specific issues, or you're simply under-performing and looking for insights into how to improve, we'll work with you to find the personalized solutions you need.
There's far more to LogicBay and our processes that can fit into a single blog. To learn more, contact us to set up a personalized demo so you can see our processes in action!