When you're reviewing your channel partner management activities, how is your attention distributed? Are you only focusing on the top sellers and most important service providers, or are you seeking to keep everyone engaged and motivated?
For too many businesses, the answer is "only the top partners." For a channel manager facing an ever-expanding list of partners and priorities to deal with, it's easy to become focused on the handful who seem to be the most important.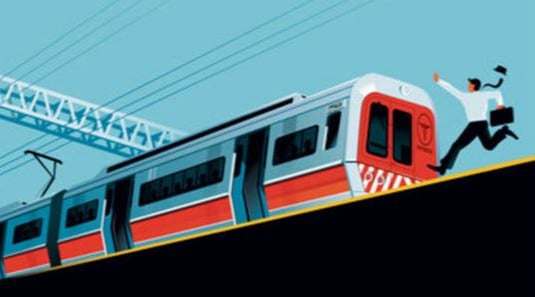 While this is understandable from a time-management perspective, it can lead to major problems down the line:
Unsupported partners may become discouraged and either neglect your product or leave your ecosystem.
Well-meaning but unskilled partners could potentially damage your reputation through poor support or incorrect marketing claims.
Expensive training modules may go unused or be wasted without proper support on their usage and incentives for completion.
The "too many eggs in one basket" problem, where if one of the top partners suffers a setback, there might not be another positioned to take their place.
Overall image-management problems from too many partners all putting their own "spin" on the product, creating conflicting visions that confuse buyers doing research.
We find that, much like a classroom, the best approach to channel partner management is to attempt to keep some focus on all partners. Some may be further "ahead" than others, but as long as a partner is in your ecosystem, they should feel supported and able to grow.
The first step is understanding their needs.
Good Channel Partner Management Begins With Understanding
Here are some good questions to ask yourself regarding each partner.
1. What are their internal marketing capabilities?
Do they have the resources and budget to create their own ad campaigns, or is it a small office with only a handful of workers? Many partners simply lack the internal resources to devote much time to marketing\advertising, and will be dependent on you to provide those resources. Leaving them out will only harm their sales potential.
2. Are they "sell-to" or "sell-through"?
A channel partner who embeds your product into their own offerings will require less marketing support than one who's a public reseller of your products. However, even "sell-to" partners can benefit from your sales materials and the opportunity to include your selling points as part of their own outreach.
(Such as the heavy marketing of "Intel Inside" branding for computers with Intel chips.)
3. How independent-minded are they?
Channel partners who are successful and established in their own niches will tend to be more resistant to top-down dictation of policies. There should be some leeway for successful channels to do their own thing, as long as they're aware of the most important factors and rules to follow.
4. How much experience do they have?
On the other hand, there are a lot of startups with the potential for greatness, but they'll need additional support and resources before they can take the proverbial training wheels off. These partners, especially, will need extra care and attention before they can grow into important members of the ecosystem.
Good Communications Ties Channel Partner Management Together
Once you have a decent grasp of who your partners are, what their needs are, and what level of experience they have, the next step is to make sure they all have access to the materials they need to succeed.
This is one area where a Partner Relationship Management system can be truly invaluable. By creating an all-in-one shared resource for real-time data, marketing materials, training programs, and other partner support, a business can ensure that all its partners have the tools necessary. Any particular set of data or modules can be made available to everyone, or permissioned so that they're available on a selective basis.
At the most basic level, a PRM creates a single central repository for marketing materials of all types, from one-sheets to video demonstrations to co-branded assets. There's no need to individually seek out and distribute these materials, plus administrative oversight allows you or your channel manager to immediately see who's using the materials.
Sales data and forecasts can similarly be made available to everyone, so they can keep up with the market while also being aware of how other partners are performing.
On the training side, modules can be set up on a per-partner basis. Newer or startup partners could be required to go through more basic training materials, while established retailers can skip the 101 routine. Robust tracking, again, allows you to easily see who's accessing what and assign rewards to match.
In short, Partner Relationship Management software solves this basic time/support problem with channel partner management. A single software system greatly reduces the administrative burdens, while also expanding access to materials necessary for sales and support success.