The end of the buyer's journey is just the beginning of a new journey. A common theme we see in our work with various indirect sales ecosystems is a tendency to treat the buyer's journey as though it's over as soon as a conversion happens. This is particularly true for partner sales departments who are solely focused on conversion numbers, causing them to sometimes drop new customers to immediately go looking for fresh leads.
However, this can be highly disorienting for new customers, particularly those who have grown accustomed to working with a particular salesperson. In addition, taking this attitude can often reduce opportunities to generate more sales following the initial conversion. We strongly encourage our partners and those we work with to keep their sales teams involved in customer interactions, for several reasons: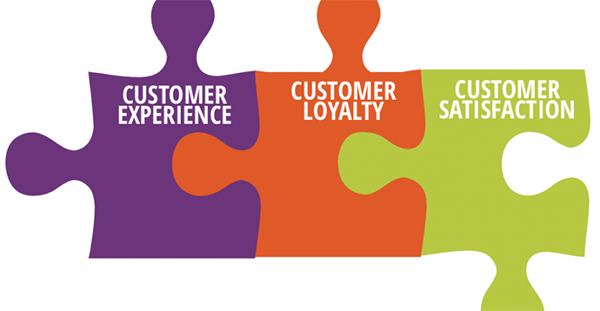 Ensuring a Smooth Transition.

In many cases, a customer's only point of contact at a given partner up, to the point of conversion, has been a single salesperson. Simply handing them off to a new manager or post-sale support rep can be extremely disruptive. If the initial sales rep maintains contact, it keeps an additional level of support in place and improves the customer's transition experience.
Reinforcing Value Perceptions.

It shouldn't be taken for granted that a new conversion is going to be completely "sold" on the deal. Continued contact from their sales rep, along with nurturing messaging and account updates, can help reinforce their perception of value in the transaction. In turn, this will increase their likelihood to expand their partnership or reliance upon your partner conducting the sale.
Pursuing Upsell/Cross-sell Opportunities.

Few products or services sold today are truly one-and-done. The real money is in cultivating sales partnerships which are ongoing, with customers adding to or

expanding their purchase over time

. This is exactly the sort of situation where a continued sales presence can be especially helpful. When a buyer sees their sales representative as a constant presence in their interactions, that will encourage them to pursue additional purchases – guided by a person at your partner they already trust.
Maintaining Engagement that Encourages Referrals.

Overall, this sort of "white glove" treatment is exactly what

turns mere buyers into true brand ambassadors

. The extra input and attention from your sales partners will encourage additional emotional investment from them, in the form of testimonials or referrals of other potential customers. They may also participate in activities such as forums or social media groups devoted to your products/partners, further increasing their potential to conduct outreach on your behalf.
The key message here is, keeping sales reps involved with a customer past the "end" of their buyer's journey opens up major possibilities for new sales journeys!
To learn more about this and other B2B business innovations: Join Us And SiriusDecisions At Their 12th Annual Summit! We're proud to be partners with the thought leaders at SiriusDecisions, and finding ways to apply their insights to indirect sales ecosystems. This year, we're a sponsor of their annual SiriusDecisions Summit, held in Las Vegas May 16-19. We're at booth #136 at the event marketplace, so come on by and visit us.