With the ubiquity of the Internet and changes in buying behavior, customer inquiry and learning about products and services increasingly starts at a manufacturer's website. Therefore, the manufacturer is now the organization that often receives sales leads, rather than a dealer or channel partner.
Because of this scenario, any company that sells through sales partners needs to develop systems to integrate and reconcile inbound and outbound marketing leads and adapt them to these partner relationships.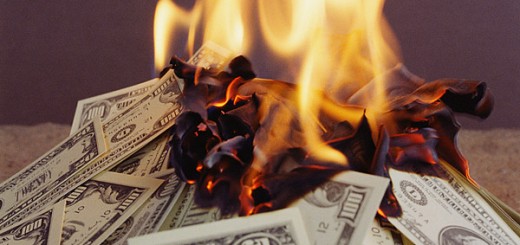 If you're managing channel sales for a manufacturer and working with channel partners, you probably are aware that there are challenges in sharing sales leads with those partners in an effective manner. As the lead development process further shifts from outbound methods to inbound methods, there is a greater need for real time collaborative lines between partner organizations.
When a lead enters your sales funnel, that can be the 'hottest' point of that leads life span. They are searching for your products and information now. Without the proper real time tools in place to send that lead to the correct channel partner, the lifetime revenue value of that lead can be lost.
In order to avoid this prospect, questions businesses should ask are:
• Where do leads currently come from?
• What kinds of lead generation campaigns are currently run?
• Which people are responsible for these campaigns?
• How do leads currently travel through sales channels?
• How are leads currently registered and approved?
• Are there systems to support the registration and approval of leads?
• Who manages any current lead flow systems? What are their responsibilities?
• How are the follow-up efforts for each lead measured?
• How are channel conflicts and redundancies managed?
If you look at the first four questions, you should recognize that these establish the baseline of changing roles in your organization. These must be redefined in order to adopt a new inbound strategy for your company.
The latter questions regard the process flow of leads after they've been captured. This includes getting them to the right channel partner, getting feedback and measuring success for each phase in the sales cycle. This negates the scenario of partners competing for the same sales. When a system doesn't exist to prevent this, conflicts occur, which can lead to a decrease in channel partner mind share, revenue and more.
Fortunately, new solutions exist for the these issues in the form of Partner Relationship Management (PRM) software that can help you manage lead sharing in a consistent and profit-driven way. PRM software can allow your organization or partners to register and claim leads, preventing conflicts. Clear flows can be established so that efficiency is increased. This can increase revenue for both you and your partners and lead to a tighter integration of your partnership.
Beyond lead management, PRM software can:
• Improve communications between partners
• Assist with training and certification
• Facilitate business intelligence and reporting
• Support incentive programs
• Aid with the development of MDF as well as co-branded marketing materials
• Integrate with third-party systems
• Help with organizational structure management
• Allow for collaboration and social forums for partners
But for lead management specifically, PRM software can enable a bi-directional flow for leads between manufacturers and channel sales partners, keeping both parties engaged in the sales processes. Allowing your partners to register leads they uncover while giving you the ability to send them your own leads is critical for efficient operation and a decrease in lost revenue due to the inability to get the right lead to the right channel partner at the right time.