Undoubtedly, one of the biggest challenges facing a vendor trying to maintain a large-scale ecosystem is the problem of staying in touch with local marketing needs. The smartest and most flexible partner managers understand that there should be a balance between the national-level messaging, and adapting to local market conditions – but it's a tricky balance to maintain. Particularly since it requires true partnership and collaboration between your own people, and the sales/marketing staff of the local sales partners.
Many sales partners lack the resources to mount effective advertising efforts, or may simply not have much in the way of local marketing expertise to draw on. Fortunately, data-based solutions exist that make it much easier to overcome these challenges. The right use of data can make it possible to mount much more effective local campaigns, and help guide your local partners to greater marketing success.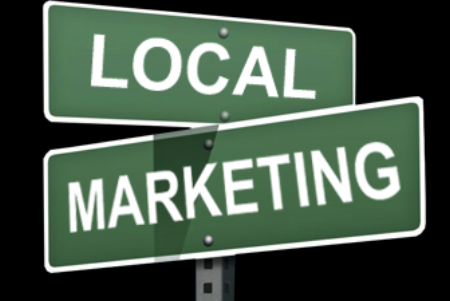 How Data Can Blend National And Local Marketing
The big reason that so many vendors feel cut off from local buyer needs is the data barrier that was in place. The local sales staffs had their own databases or archives of information on how their customers behaved, but it was difficult to effectively communicate that to the national-level vendor.
Integrated database systems make that sort of interaction possible. When you and your partners are sharing a single database of information, huge new possibilities for collaboration emerge. You can blend data taken from both national- and local-level sources, isolating key trends and finding ways to guide marketing at both levels at once. When a shared data source is robust enough for good analytics, it's possible to:
Identify trends which are true on both scales, allowing you to create marketing materials which will be effective in more markets, without alienating local buyers.

Crunch the numbers on a market-by-market basis, identifying trends which you can then pass onto your partners as suggestions for future marketing efforts.
Take customer feedback and more effectively integrate it into your own R&D and other product-development efforts, then keep your partners informed of this work so that they can, in turn, tell the customers about it. It's a true feedback loop of the best kind.
Keep track of the effectiveness of both large- and small-scale marketing efforts, to help guide marketing decisions in the future.
Use trends prediction to better forecast buyer needs in months or years to come.
Utilize shared repositories to share marketing materials across your ecosystem, or encourage cross-partner collaboration to create better campaigns.
Also keep in mind that, fundamentally, helping your partners with marketing is just good business. You undoubtedly have more resources to devote to marketing than them, so your efforts will usually be better. Additionally, taking that burden off of them allows them to focus their own money and energy on making sales. This doesn't just benefit you from a financial perspective, but it also makes you more attractive to future partners you may recruit. Being able to provide them with a vast array of marketing resources is a major selling point!
LogicBay can help you establish exactly these sorts of databases and arrangements with your partners, to drive your entire ecosystem towards greater success. Contact us today to learn more about the LogicBay process!