Amazon Web Services (AWS) is the world's largest and most popular source for cloud services and web hosting. They're available to businesses large and small, and are trusted as hosts by some of the largest and most popular websites online. But just because companies like Netflix and Airbnb use AWS for hosting, does that mean they're right for your business as well?
At LogicBay, the answer was absolutely! We have found AWS to be an excellent solution for a wide variety of cloud- and distributed-computing needs. Their ability to provide us with the highest levels of security, increased responsiveness and uptime, have allowed us to meet the global needs of our growing customer base. But we're not alone in this assessment.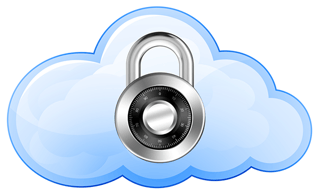 The Many Advantages Of Amazon Web Services For Indirect-Sales Ecosystems
1 – Increased Scope and Scalability
In terms of sheer size, there truly is AWS and then everyone else. In 2014, NPI Financial estimated that AWS had five times the capacity of the next fourteen largest competitors combined. And they've only gotten bigger since then, growing in scale by the day. On top of that, they have data centers on every continent besides Antarctica.
If you have global ambitions for your ecosystem, they are one of the few cloud providers where you can start small and scale up without limit.
2 – Experience and Superior Reliability
AWS launched in 2006, before "the cloud" was even considered a thing, and cloud-style computing was only being implemented by a handful of companies like Google. This gives them a huge experience edge over later competitors, resulting in year after year having some of the best uptimes in the industry – even beating other big names in the cloud such as Microsoft. Likewise, their truly massive infrastructure gives them unparalleled fault tolerance and failover capacity as well.
3 – Rapid Implementations
The AWS Dashboard system is extremely robust and responsive. By moving to AWS, we were able to become far more responsive to the needs of our customers. We can implement changes to services in a matter of minutes, whereas our previous hosting services could take days or weeks to implement needed changes.
In a fast-changing business world, AWS allows you to keep up.
4 – Superior Disaster Recovery Options
As a result of the above, AWS is one of the best possible solutions for businesses concerned with Disaster Recovery. They are robust, flexible, allow for multi-site hosting, and offer significant peace-of-mind. Even if your plans for cloud-hosted applications are limited, their data backup and storage services are second to none.
5 – No Commitments
Perhaps the most remarkable aspect of AWS for an organization that likes to keep their options open is that all of their standard services come with no commitments. Services are billed by the hour, period. If you shut down usage of a particular server or data center, billing ends within an hour of that decision.
This may change if you negotiate extremely customized services that groups like Netflix get but, for most people, AWS truly makes their service extremely simple to use and to stop using if ever needed.
Drawbacks To AWS
Of course, no service is perfect, and there are a couple issues with AWS that are worth mentioning – even if, in our opinion, the benefits far outweigh the drawbacks.
The biggest single issue is simply that by being among the biggest providers of cloud- and web-hosting services, AWS is also therefore one of the biggest targets for attack. While Amazon's security appears to be second-to-none, there still remains the possibility that their high visibility will lead to an intrusion where a smaller vendor would be off of hackers' radars.
Also, while AWS has a truly excellent uptime track record, no cloud service provider is perfect. AWS has experienced outages, including a significant one in 2015 which took down several top sites including Tinder, Reddit, and the IMDb, along with Amazon's own Alexa voice services. That said, 2015 is the last time they had a major outage, and they still went on to win NetworkWorld's prize for "best uptime" that year.
Finally, it's worth mentioning that someone seeking Enterprise-level deals of the sort that sites like Netflix have will be doing a lot of talking. The standard services offered by AWS don't include many specialized features. These are available but have to be negotiated for, along with their prices.
To learn more about how LogicBay has been working with AWS to improve our PRM offerings and support, just ask!