As the popular saying goes, knowledge is power. In today's digital age, are you doing everything you can to get vital knowledge into the hands of your indirect sales partners?
After all, even a decade ago, the knowledge-sharing landscape for sales channels was a much different proposition. Sales partners were largely left to their own devices, beyond getting some training and marketing materials to use and rebrand as needed. The majority of the burden was on local sales partners to ensure they could keep up their end of the bargain, with relatively few lines of communication between them and you. As such, these partners also served as the primary source of information to the local end customer, which allowed them much greater control over the buyer's decision making process.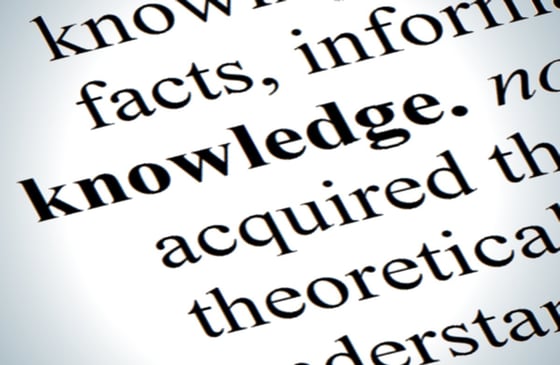 Today, however, trends are increasingly towards tightly-knit sales communities which act as extensions of the vendor. The local sales partners may still be semi-autonomous, but they're no longer operating in a vacuum. Or, at least, they certainly shouldn't be. Buyers are doing their own research first and are only engaging with local partners that provide additional value. This can be in the form of initial expertise - problem solving! - or ongoing service and support. There are so many advantages to knowledge sharing that a vendor which isn't looking to embrace greater information flow is putting itself at a severe disadvantage.
The Tip Of The Iceberg
The most obvious application of knowledge-sharing is simply in keeping partners up-to-speed with relevant information. With a good integrated platform for distributing materials, you can ensure that sales partners always have access to the latest marketing materials, training programs, and product spec sheets. This alone can be a significant boon to local sales-people, knowing they always have resources to draw on to help nudge leads into converting.
For commission-driven salespeople, that empowering knowledge edge can often be the deciding factor in whether they choose to heavily push your product, or someone else's.
On a slightly larger scale, having robust systems in place for sharing ideas also means that strategies can be distributed among partners. You can quickly see which partners are the most successful, and encourage them to contribute to the information pool so that others can study their tactics. This greatly reduces duplication of effort, streamlining sales strategies across the ecosystem, and can help bring under-performers up to par.
Information Flow Is A Two-Way Street
It's important to keep in mind that we're not just talking about top-down solutions here. Some of the greatest benefits from knowledge sharing involve being aware of your partners' activities and working to enhance those activities. After all, they are usually closest the end-customer and can facilitate that meaningful conversation.
As an easy example, be aware when a major sales partner is going to be running a significant promotion, and then cross-promote it in your own materials. Your inbound marketing can easily be leveraged for the benefit of channel partners, using your website to drive leads to them at critical points. It's a true win-win proposition, as well as one which will greatly endear you among your partners.
Likewise, a robust information flow also helps keep you on top of potential shifts in the market, or customer desires with regards to your product. No one is going to be more aware of the "pain points" associated with a vendor's offerings than their partnered salespeople. Paying attention to stories, questions, and even complaints relayed by the sales staff can point out areas of opportunity for improving the product's marketability.
In a fast-changing market, a vendor cannot afford to be cut off from the desires and demands of their everyday customers. It opens up too much opportunity for other businesses to swoop in and address those needs first.
Plus, of course, it almost goes without saying that a happy partner is an enthusiastic partner. In our own experience, one of the biggest deciding factors for which vendors a local partner will embrace is simply how easy they make the process. The more resources a partner has, and the more support they receive, the more likely they are to become enthusiastic evangelists for a vendor's offerings.
PRM Makes Information Manageable
The key to enabling this robust information flow is Partner Relationship Management software. These turnkey solutions create a single all-in-one platform for distributing and collecting a vast amount of data, including:
All necessary marketing and technical materials
Forums for discussion of the product and sales techniques
Training programs with per-employee tracking
Transparent sales tracking and reward systems for over-achievers
Easy direct communications between partners and relevant vendor personnel
Robust analytics and sharing of customer data
Announcements and discussion of upcoming changes or new products
Rather than cobbling together a set of disparate tools which often create more problems than they solve, a PRM platform is a single easily-accessible source which can be the go-to solution for virtually any problem a partner might have. This easily enables the high level of knowledge-sharing and information collation needed for success in 21st Century sales.
LogicBay offers one of the premiere PRM solutions on the market, which can be deeply customized to meet the needs of vendors and sales staff. Contact us today to set up a free demonstration that shows just how powerful PRM can be.