Current trends in online content marketing all point in one direction: VISUAL. Among visual content, video has become an increasingly popular form of outreach for businesses targeting consumers at any level, even executives. In fact, top level executives have become some of the biggest consumers of video marketing materials.
As a vendor, you're in a great position to produce video content. In many cases your sales partners will lack the budget, time, or talent to create effective videos themselves, so creating video marketing applications that your partners can leverage will help drive sales and increase your overall value to them.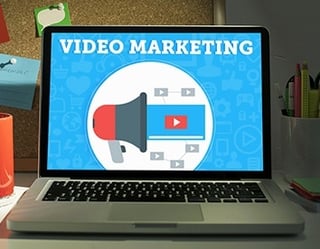 Choosing Video Content Types
You want to concentrate on producing video marketing materials, an obvious question that follows is "What kind of videos should we produce?" Surprisingly, research into the topic is fairly sparse, with only one major survey currently available showing what sorts of videos B2B marketers favor. Based on findings from the survey, and by taking a closer look at YouTube's popular video marketing applications, we have listed some ideas below.
Corporate Videos. An extremely popular marketing piece, focused on providing more information about "Who we are". It's good for any company to have one or two, but their utility value for content marketing is lower. Most companies can't produce a series of them without seeming excessively self-focused.
Product Demos. When in doubt, make a demo video. They're cheap and easy, and they will almost always answer a lead's biggest questions about your product. Plus you can make one for every product or service you offer, or -for complicated offerings- can even focus on specific aspects or features.
Unboxing Videos. The question of why people love to watch other people open boxes remains an unsolved mystery. Never-the-less, they do. If you have a physical product that comes in boxes, unboxing videos will undoubtedly do well – particularly considering how incredibly easy they are to produce.
How-To Videos. Just like other forms of content marketing, answering questions is a great approach to videos. If you're the first business in your niche to create a series of great how-to videos relevant to your customer base, you'll garner a lot of goodwill.
Case Studies. If you can document your product being used by one of your own customers, great. These are harder to produce and require co-operation from the client, but they can be incredibly powerful sales tools when done well.
Centralize Access to Marketing Materials For Your Channel Partners
LogicBay is a leading provider of Partner Relationship Management software, an essential tool for providing your sales channel partners with the sales and marketing tools they need to be more successful. Contact LogicBay today for a free demonstration of the system.