In our last blog, we talked at some length about outdated marketing strategies that are falling by the wayside.. We saw from both surveys of customers and buyers, as well as reports from within marketing departments themselves, that most forms of traditional marketing in the B2B space are simply not as effective as they once were.
This is especially critical in the face of changing demographics. Millennials are already the largest living demographic group in America, and they are increasingly moving into positions of power and responsibility within businesses.
While we can't predict what the future of marketing may hold years from now, we can report on the trends today, based on recent studies such as the HubSpot State of Inbound Marketing report. Beyond simply embracing inbound marketing itself, one trend above all is revealing itself as the new dominant force in the foreseeable future of marketing across nearly all groups:
The future of marketing is visual.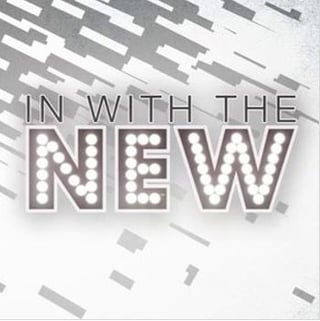 Understanding The Rise of Visual Marketing
There was a lot of material in the HubSpot report which wasn't terribly surprising, or reflected trends which had been ongoing. However, one of the most striking shifts -one which has happened virtually overnight- is a clear move towards visually-oriented marketing materials.
When asked what content distribution channels companies were planning to add to their marketing efforts in the next year, the top three responses were YouTube (48%), Facebook Video (39%), and Instagram (33%). And in the same way that virtually all respondents across all positions and geographic regions were united in saying they believed outbound and outdoor marketing were overrated, these responses are likewise universal.
And, of course, the common factor in these outlets is that they are based in visuals, not text.
Here are a few more statistics on the matter:
Perhaps we're belaboring the point, but it's only because this is such a crucial shift in marketing that has occurred so quickly that many don't realize it's happened: The rise in video and other visual outreach is not merely a fad among younger users or private consumers. Visual marketing is mainstream, it's still growing, and it's affecting B2B buying practices just as much. Likewise, use of infographics and platforms like Instagram or Slideshare is sort of "video-lite." They have the same visual appeal, but with even less time investment.
So, where does this leave vendors and their sales partners who are trying to keep up with trends?
Making Visual Outreach Part Of Your Indirect Sales Organization
Changing the marketing philosophy of an entire indirect sales ecosystem can be difficult, simply because there are so many "moving parts," all of which have their own inertia. However, it's important that changes in strategy need to start with the vendor, with a focus on helping their sales partners follow suit.
Here are some tips:
Be prepared to share these changes with your partners. Communicate your strategy. In terms of statistics, we've only scratched the surface of what's out there.

Much like you may have done with

existing inbound materials

, develop a clear channel marketing blueprint that outlines what sort of tone, style, and focus your visual outreach will have.

Take the lead. You probably have more marketing resources at your disposal than many of your partners will. Start producing videos and infographics which are shareable at the partner level.

Utilize platforms such as a Partner Relationship Management suite to

distribute these materials to your partners

, so they can get onboard with minimal extra effort.

As with other inbound strategies, track your response rates and keep tweaking your approach.
21st Century marketing can be intimidating, but it also poses a distinct opportunity to differentiate your company from the competition. In our next blog, we'll take a look at more concrete ways you can help move your organization as a whole into a more future-focused mode.