Here at LogicBay, we're committed to delivering the most comprehensive Partner Relationship Management (PRM) system on the market, backed by managed services that provide the initial and ongoing support necessary for a successful sales channel. Over the years, we have continued to develop lead management capabilities that allow our clients to improve sales support across their partner channel. For anyone managing a sales channel, you'll know this is no easy task. However, we've recently incorporated three new enhancements to our Lead Management Module that are bound to give you better visibility into your sales pipeline and help you increase sales velocity in the channel.
1. Sales Goals Page: LogicBay now has a dedicated Sales Goals page that can be used to set goals for both your organization and for specific partners. These goals can be set across multiple time periods, and can also utilize multiple sales criteria such as leads, opportunities, or revenue.
We suggest working with your partners to establish these goals early on, based on past performance. Then, progress towards them can be monitored and tracked as frequently as you need, allowing you to quickly see if partners are over- or under-performing compared to expectations. This will make it significantly easier to maintain alignment between your goals and your partners' goals. Once sales goals are established, monitoring progress toward these KPI - over various time periods - becomes much easier.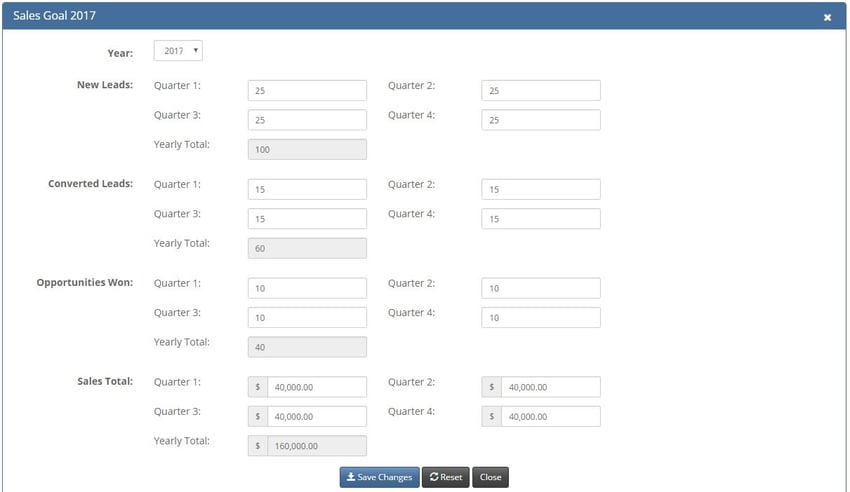 2. Lead Reporting - Partner View: We are also introducing two new features dedicated to your lead pipelines, as well as providing robust opportunities for short- and long-term forecasting. First is the Lead Reporting – Partner View screen.
This screen is intended to be shared with individual partners, allowing them to track their own lead pipeline and performance. They get an at-a-glance tally of their active leads and opportunities, along with easy-to-read graphs displaying their conversion successes over previous months. There is a quick monetary breakdown of the total value of their pipeline, should it be entirely converted. This can also be used to quickly compare the performance of various partners against each other.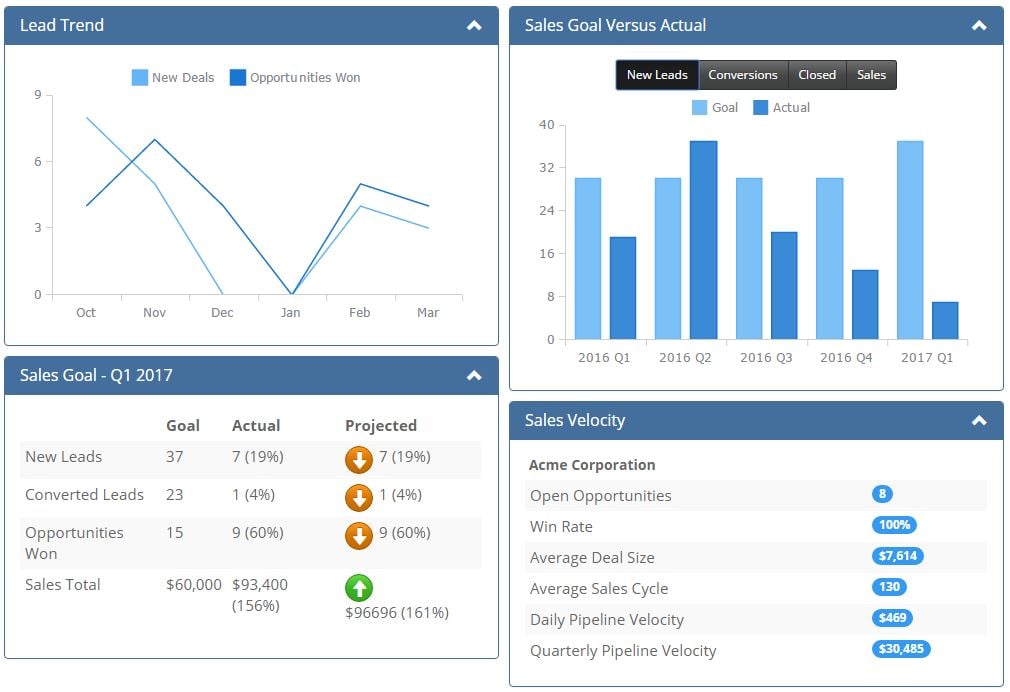 3. Lead Dashboard – Supplier View: This gives you a quick overview of deal registrations and your lead management program. You can view lead trends, assigned leads, and breakdown graphs of source, partner, and community.
Six additional modules were designed to answer three key questions in a rapid fashion:
Where are we now? The first three modules displayed – active sales, sales opportunities, and lead trend – are all based in current performance. You can quickly see all active leads and opportunities, as well as their value, along with a graphical breakdown of their location in your sales funnel. The lead trend graph gives you a multi-month overview of recent performance.
Where do we want to be? The next two modules show your current, quarterly or yearly sales goals, as well as graphs comparing against historical trends. By pulling from information you put into the new sales goal page, we can show you exactly how close or far from your goals you are. If you're falling behind, it's instantly recognizable and can guide you to investigate the specific areas which are under-performing.
How quickly can we get there? Finally, you can view the sales velocity breakdown. This provides some predictive numbers based on current trends, and elements already in your pipeline. Often, problems reaching your sales goals will be indicated here, giving you more actionable information to make adjustments as necessary.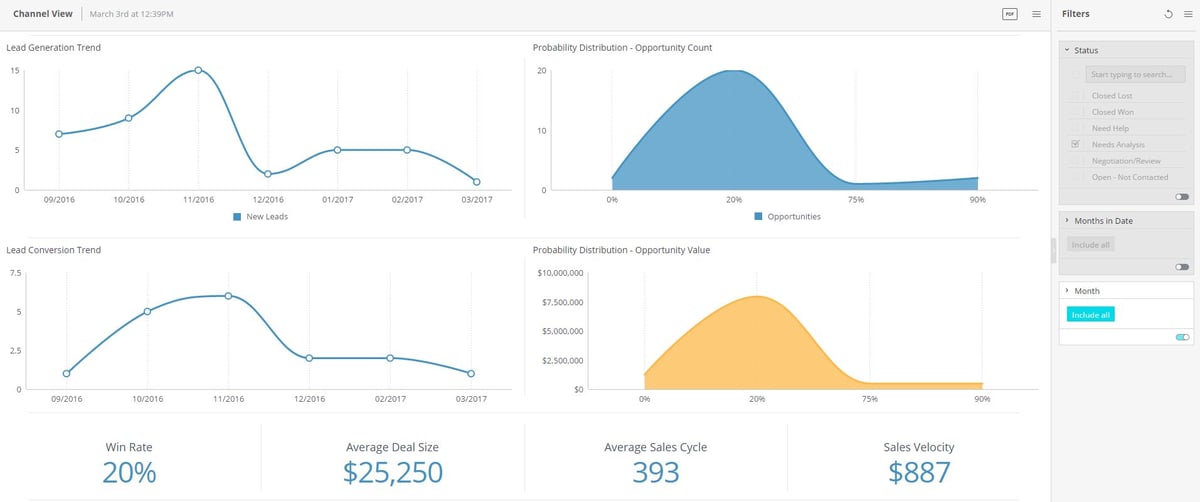 The LogicBay Value

Taken together, we believe these enhancements will significantly improve your ability to monitor partner performance and increase sales support. By making good use of these new capabilities, and maintaining clear communication with your partners, you should be able to more easily achieve alignment in your goals.
Are there other features you'd like to see added to LogicBay? Please don't hesitate to contact us with your suggestions!