There is a world of business opportunity out there, and it's available to more than just the large entities traditionally thought of as multinationals. Emerging markets are developing at a rate that provides plenty of opportunity for companies of all sizes to capitalize on this growth.
Of course, there's competition aplenty as well, and not just from American interests. Russian and Chinese corporations are particularly interested in these emerging markets, along with plenty of smaller players. The victors will be those who can build the strongest local ties backed by effective channel management support teams and systems.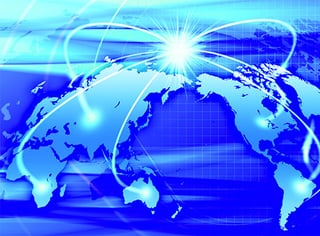 Proper Channel Management Addresses The Challenges With Multinational Growth
According to research conducted by the Frontier Strategy Group, surveying 160 global executives, those who hired dedicated channel managers saw more than an 11% average increase in top-line revenue growth. Further, depending on the region, indirect sales ecosystems contributed anywhere from 41% to 72% of international sales.
Indirect sales in emerging markets is big business these days!
Of course, having a dedicated channel manager is only the first step. There are several major challenges they have to overcome to see successful overseas sales investments. Some of the biggest of these challenges include:
Local Regulations. This is one of the most common reasons indirect sales systems are utilized in the first place. Smaller developing nations, understandably worried about allowing foreign businesses too much power, often have protectionist laws in place mandating local ownership of foreign business franchises. Indirect sales organizations can almost always work within these regulations.

Oversight. Many foreign sales investments have serious issues due to the difficulty in overseeing day-to-day operations. Quality may drop, or the local business atmosphere may have a considerably more relaxed attitude towards ethical matters than western companies are accustomed to.

Training and Coaching. Along with the oversight issue, matters of training become particularly tricky. In some cases, simply getting sufficient training materials in-country and properly distributed can be a significant logistical challenge. How do you deliver printed materials to a partner in a country without regular postal services?

Informed Local Strategy. Communications issues can go both ways. A channel manager looking at foreign expansion needs to be able to learn as well as teach. Businesses that assume they can simply transplant their local sales and outreach strategies to foreign markets rarely fare well. An ability to understand the local market and adapt as needed is essential.

Correctly Measuring KPIs. Issues of communication and oversight become problematic here as well. Channel managers need solid numbers on costs and performance, which may be difficult to obtain or even deliberately obfuscated by local shops.

Appropriate Rewards Systems. Again referring to that Frontier Strategy research, channel managers who implement incentive programs in their multinational ecosystem see, on average, 11% increases on their operating margins. Reward/incentive programs are extremely effective in encouraging sales, but only if they can be properly and fairly implemented.
A channel manager overseeing foreign operations has a lot on their plate, but an investment into technology such as a Partner Relationship Management (PRM) system can make their jobs far easier.
How PRM Improves Overseas Channel Management
One thing a channel manager can be reasonably sure of when looking at overseas investments is that Internet service will be available. All but the poorest of areas now have Internet access. Even areas lacking heavy investment in wired infrastructure are still likely to have accessible cellular networks. Some countries basically skipped over wired communications entirely and went straight to wireless.
This means cloud-based SaaS solutions can quickly and easily be a solution for the many challenges a channel manager will encounter in supporting overseas partners.
Benefits of a PRM system for channel managers include:
Improved communications in both directions. This can simplify the feedback loop, getting messages to foreign parties and hearing their thoughts on local markets, strategies, and pertinent regulations.

Distribution of vital training, marketing, and sales materials, using cloud-based storage systems that are universally accessible. Each of these content types can be delivered in an intuitive fashion to help your partners easily access the information they need when they need it.

Visibility into partner interaction. Once overseas partners become accustomed to accessing the system, they can start registering deals for improved sales support or exclusivity. This makes it vastly easier to

track performance and KPIs

, with fewer opportunities for miscommunication.

Oversight into the best performing partners and sales reps. PRM doesn't only track foreign partners at the organizational level, it provides visibility down to the sales rep level. This can serve as the foundation for incentive programs to be used in inspiring sales growth in developing nations.

Foreign language support. The material and support systems you choose to deliver through the PRM are only as useful as your partners ability to make sense of them. A global PRM solution must offer the ability to be displayed in the local language from which your partners are accessing the system.
To learn more, or to see a free demonstration of all the potential in Partner Relationship Management software, contact LogicBay today.