Chances are you really love your company. Unfortunately, the health of your company doesn't rely on how you feel about it, but how the market views it. This means you need to stand out from your other competitors, or would-be customers may never even get a good look at it. While this can often be difficult to do, the following tips will at least steer you in the right direction.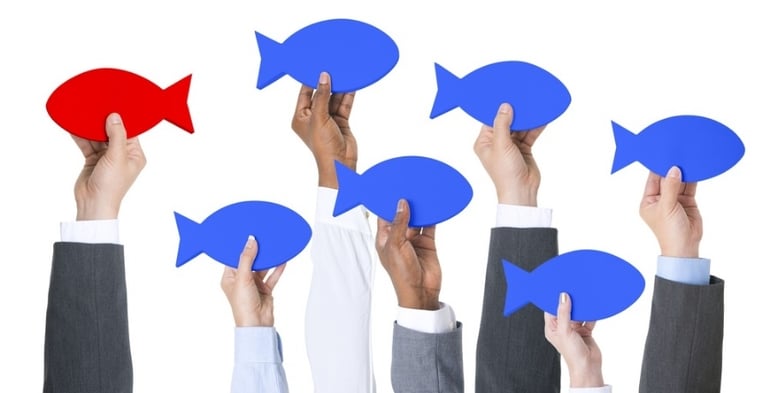 Take Advantage of Social Media
This is a huge asset that should be an obvious resource. However, too many companies aren't making the most of it, which is where it could become your silver bullet.
Social media allows you to do three things really well. Firstly, you can communicate with people without needing them to first come to your site, like with a blog. Secondly, it provides the perfect platform for personalizing your company and showing the market that it isn't some faceless organization, but one that's run by real human beings. Thirdly, it gives you the opportunity to have conversations with your market, something that can also add a voice to your business and make you seem more human.
Don't neglect the importance of showing your market the personable side of your business. A lot of your larger competitors really don't have this option (it just doesn't take), giving you a huge opportunity.
Provide Free Information
One of the best ways you can use social media is by providing your market with free information. This is a central tenet of inbound marketing. If your company sells shoes, for example, not every post should be about which ones you are selling and for how much.
Instead, show your customers how to best measure their feet. Tell them about signs of bad posture or the benefits of wearing insoles. Your company can stand out by being one that isn't constantly trying to sell, but instead gives very valuable information away for free (in the end, this will increase your sales).
Network, Network, Network
Never forget the importance of networking. Don't let your staff forget about it either. This is a practice you can do for absolutely free or at least for very little money at all. Yet, as they say, it's not what you know, but whom you know. A lot of times, this turns out to be 100% true. Inspire your people to go to chamber of commerce events or otherwise spend time networking by covering their fees or making it a team-building exercise. If nothing else, this will put your company's name in the minds of a lot of people in your industry.
Improve Your Customer Service
Obviously, one way to stand out from your competition is with superior products. However, if that is cost-prohibitive or otherwise impossible, then customer service is a great option too. In fact, even if you can nail down a better product, there's no reason not to train your people to be even better to your customers.
Advertising can only get you so much business. However, word-of-mouth is solid gold. It's a testimonial one person hears from another they trust. Be better to your customers than any competitor out there and watch the revenue come in.
Understand Your Customer
Along the same lines, walk a mile or two in your customers' shoes. Whether you're a B2C or B2B company, go out of your way to find out what makes your customers tick. Being able to speak their language fluently will separate you from competitors that haven't taken the time to learn how to do the same.
Standing out from the competition isn't just a good idea, it may someday become the only way to stay in business. Follow the above steps and you'll be well on your way to doing so.