The holiday season is the season for giving… and receiving. There's always been the ongoing argument about whether it's better to give or receive, but when you're running an indirect-sale ecosystem, the answer can be both! Anything you "give" to your ecosystem in the form of technology upgrades truly are gifts that keep on giving, to both you and your partners.
As companies start thinking about their expenditures for the upcoming year, this is a great opportunity to start making a wish list of features and upgrades you'd like to deploy. Here, we list four gifts to give your ecosystem for high productivity in 2018.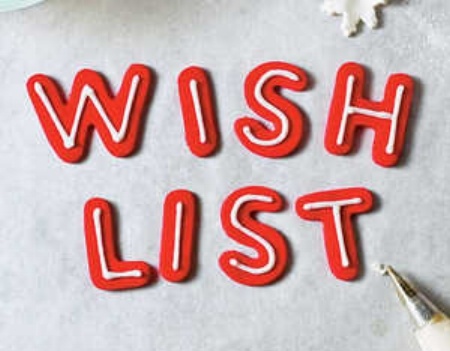 1. Centralized communications and collaboration
Is your ecosystem still using a cobbled-together mix of services like Google Documents, Skype, Salesforce, Basecamp or Dropbox to share and collaborate? A brand-new ecosystem might need such a setup to get off the ground, but past a point, it will start doing more harm than good. Requiring multiple logins for different systems is a real pain for the ground-level sales staff, and can discourage investment in your solutions. Finding a single centralized solution to your communications and sharing will do a lot of good.
2. Marketing automation system
Marketing automation is becoming an increasingly robust solution, with a range of features and options to suit all price points. Even at the low end, marketing automation can make it so much easier for yourselves and your partners to maintain contact with your leads and quietly make pushes for sales conversions as time passes. At the high end, these can be robust suites capable of custom-creating content bundles for individual leads, or repurposing content for different purposes – like turning blog posts into email newsletters automatically. Taking the "grunt work" out of lead communication allows sales staff to focus on making sales.
3. Integrated Analytics
Chances are pretty good you and\or your partners have already invested in a Customer Relationship Management (CRM) platform – they're pretty commonplace and a huge help. However, they also tend to be built to focus solely on one company, and often don't scale well for ecosystems. If you, Partner A, and Partner B, are all using different CRM setups, how could you ever combine the data and draw out actionable conclusions about all your customers?
Integrated analytical systems exist, under names such as Partner Relationship Management (PRM), which allow precisely that – integrated databases which span your entire ecosystem and allow far more robust combined data analysis.
4. Chatbot systems
The latest trend in online marketing is – unsurprisingly – based in Artificial Intelligence. (A very basic kind, anyway.) On-site chatbots are taking off in a big way and, so far, customers are responding positively. Chatbots are a good way to provide answers for common questions, with a much larger database of answers than a standard FAQ can allow for. Depending on how robust the "AI" is, and how deeply it's integrated into systems, it may even be able to do more complex tasks like assisting buyers with problems or scheduling followup callbacks from live humans.
For an ecosystem, these can also bring another benefit: standardizing information. A shared chatbot system ensure everyone is getting the same answers to the same questions, no matter which individual partner they contact. In the meantime, your partners are spending less time responding to commonplace inquiries and focusing on the questions that really matter.
Build A better ecosystem In 2018 with LogicBay
The proprietary LogicBay "ChannelStack" approach addresses the most common problems faced by ecosystems and solves them with solid technology backed by expert advice. Contact LogicBay today to learn how far we could take your ecosystem in the new year!