First and foremost...welcome to 2017!
As you may have seen in the past, we like to write about the stages of growth that are often seen within a channel ecosystem, and how a well-run indirect sales program can smoothly grow from its beginning stages to one of stability and sustainability. There's also the undesirable situation of sub-optimized sales channels where internal issues are holding it back from further profitable growth.
However, there's another situation which isn't often talked about but which growing ecosystems should watch out for: instability brought about by too-rapid growth. It's very easy for a channel manager or VP of Sales to become overly enthusiastic about growth and expansion, particularly if they've identified an under-served market and are trying to establish themselves as the key service provider within it. In such cases, it may seem like there's no such thing as too much growth… but there is. In these situations, the solution is to slow down. Hit the brakes. Take the time to understand what challenges are likely ahead and prepare yourself to meet those head on.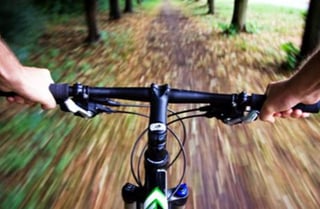 5 Key Signs Your Indirect Sales Ecosystem May Be Growing Too Quickly
1 – Rushed Hiring and Partner Selection
A good place to start is by looking at how well your new partners are working out. Do you find that you're constantly pressed to do more recruitment, to the point that those being brought onboard are only marginally vetted? This is another of those "band-aid" solutions which may keep things running in the short term, but will continually create more and more problems as time goes on.
Your partners should be well-researched, closely aligned to an ideal partner profile, and should be carefully selected for their long-term value and ability to mesh with overall channel sales goals and philosophies. If you're engaging in recruitment tactics aimed at quantity over quality, it's definitely time to back off on expansion and focus on building the best team possible.
2 – Excessive Channel Competition
It's generally agreed that a small amount of competition between sales channels is healthy and natural, and difficult to avoid without creating gaps in market coverage. Unfortunately, it's easy to get into a situation where there's too much channel competition, and sales partners are tripping over each other - or your direct sales team - to grab leads and sales.
This can create major issues in the long-term, including price deterioration and a general lack of trust. Partners may lose interest in pushing your products/services, particularly if they have other vendors they also work with. It could even become destructive, if they start working too hard to undercut each other.
Defining your processes for lead distribution and deal registration is a great place to start. This will ensure all parties have a clear understanding of the rules of the road and will allow your channel management team to understand what areas need improvement going forward.
3 – Inefficient Workflows
Another issue we often see is companies which have grown too quickly trying to continue using software tools and workflows which simply are not up to the task. A small organization can "get by" using a variety of off-the-shelf software tools which are focused on specific tasks, but as they grow, these ad-hoc solutions can easily become a major bottleneck and a drag on overall systemic efficiency.
If you're getting complaints from partners and their staff about the difficulty in using your software tools, that's a big sign it's time to slow your growth and focus on implementing better software and workflow solutions which is scalable and can accommodate future growth.
4 – Poor Customer Experiences
Are buyers waiting longer to hear back from sales reps? Are there too many technical or support tickets in the system to comfortably work through within a couple days? Are you or your partners receiving complaints from customers about poor quality service?
These are all major red flags that your organization has been stretched beyond its limits. Furthermore, many organizations don't even have a way to adequately answer these questions to know for sure if these problems exist. If you begin shedding customers due to poor experiences, that can quickly become a huge financial burden. After all, customer retention is always far less expensive than customer acquisition – generally by five to ten times, depending on how costs are calculated. A stable ecosystem is one which doesn't only meet sales quotas, but keeps its existing customers happy and enthusiastic.
5 – A Shrinking Financial Safety Net
Every business is going to have a bad month, a bad quarter, maybe even a bad year. On a long enough timeframe, it's basically inevitable – especially since sales numbers can easily be affected by large-scale economic issues which no business is entirely in control of.
However, a business which is riding the line and growing too quickly often lacks a safety net to keep them running during financial downturns. Such a business may be in a situation where even a couple months' slowdown can lead to taking out more loans, or engaging in radical cost-cutting - such as layoffs - which will create new long-term problems.
If an indirect-sale organization doesn't have a backup plan to deal with sales slowdowns, they need to take a step back and get a safety net in place. Otherwise, it could easily be disastrous for them AND their partners.
Ease Your Transitional Burdens With Partner Relationship Management Software
PRM can't make your business decisions for you, but it can create a single stable go-to resource for everything both you and your partners need to succeed. It can streamline operations, while providing hard data that allows you to uncover inefficiencies which are holding your ecosystem back from further growth. Take time in this New Year to focus on one or two critical problems you are facing in your indirect sales channel and find out if PRM is right for you.
Contact LogicBay today to learn more about how PRM can benefit growing ecosystems of all sizes.