Channel sales organizations can't afford to be disconnected. With so many options available online, in practically every B2B field, both direct- and indirect-sale operations are competing on a relatively level playing field. An indirect sales system needs to provide a seamless consistent buyer experience to build a strong customer base. If not, buyers are likely to go with the option that provides the smoothest experience.
That is exactly what a Partner Relationship Management (PRM) solution like ours can help you achieve. PRM takes the principles behind Customer Relationship Management programs, but goes to the next level, allowing you to monitor, manage, and support your sales partners almost as closely as if they were in-house. In turn, PRM can also make you more attractive to sales partners as well by making their lives easier!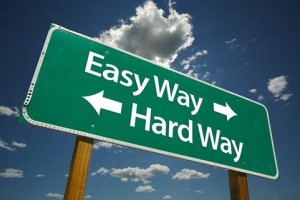 These are just a few of the ways PRM can extend throughout your ecosystem to improve productivity and reduce inefficiency.
1. Data analysis of all sales partners and staff.
Previously, indirect sales largely meant relying on partners to do things by themselves. A PRM solution equips you with up-to-the-minute granular data on every partner, and every sales staff member, giving you total oversight of your sales funnels. If there's an issue, you can dig down to find it – preventing needless loss and helping your partners increase their own performance by identifying areas of concern.
2. Collaborative sales and marketing.
One constant challenges indirect sales groups have is keeping their marketing consistent. Messaging could be wildly divergent, depending on whether it originated at the vendor or partner level. With a PRM solution you can share marketing materials (including videos) and directly collaborate on their creation. Partners can work together to achieve consistent marketing, while also taking insights from their sales team into consideration.
3. Reduce training and onboarding costs on both sides.
Travel costs associated with training\onboarding is a burden in most indirect sales channels. With PRM, you can utilize effective online training with per-user result tracking, to enable much more rapid and partner-friendly training sessions. eLearning systems allow learn-at-your-own pace processes, and provide full developmental programs to guide staff step-by-step through different tiers of proficiency. And all without needing to leave the office.
4. Reduce channel conflict.
Channel conflict arises when your various sales channels are working against each other, rather than working together for the good of the ecosystem. It can happen when too many partners all trying to serve the same market, or from inconsistent or even predatory pricing. Too much friction between your sales channels can slow down the entire ecosystem. However, with PRM technology, you can spot channel conflict early on and work to resolve it before it causes issues, such as by helping refocus your partners or pushing for more consistent pricing.
LogicBay Simplifies Your Channel Management Across The Board.
LogicBay offers a world premiere PRM system, with more user-focused features and integrated functionality being added constantly. It has been designed from top to bottom to make your life easier and improve efficiency throughout your ecosystem. Contact LogicBay today to arrange for a free demonstration!