Forging relationships is vital for the success of any business, but is at the heart of the indirect-sales model. As a vendor, you fail or thrive based on the sales partners you cultivate and their enthusiasm for promoting your product. Are you doing everything you can to create the best partnerships, maintain them, and continually make them stronger?
As your list of partners grows, this can become an increasing challenge – but that's where Partner Relationship Management (PRM) software comes in. In a lot of ways, it can act as your own personal relationship adviser, helping you keep tabs on all your partners and evaluating their needs. Here are four ways that PRM can build better partner relationships.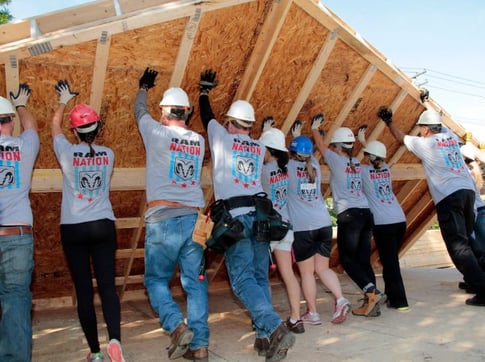 1. Tracks and organizes your partner list.
There's a limit to how much information, or how many partners, a person can keep track of in their head. A small vendor who only has a couple dozen partners could probably get by, but as that number grows, the ability to remember who's who will decrease as the list lengthens. It's known that when a partner is talking to you, they want to believe you know who they are and care about their needs.
This is one of the most basic functions of PRM. You get an at-a-glance overview of your entire partner landscape, as well as an overview of each partner individually. Even when dealing with one you haven't spoken to directly in months, you can quickly and easily remind yourself of who they are.
2. Allows time to focus on development, not just maintenance.
Because PRM can take so much of the burden of remembering details off your shoulders, that gives you extra time and energy to focus on growing your ecosystem rather than just dealing with your existing partners. Additionally, PRM can be used to automate a wide range of functions – such as standard messaging – which further reduces the time you have to spend on day-to-day partner management.
This gives you the opportunity to stay focused on your big-picture strategy, growth, and other high-level work which can be interrupted by "ground level" issues.
3. Makes a good impression to investors (or future investors).
If you have investors, or think you'll one day be seeking outside funding, PRM is one of those systems you can point to as evidence of how you're doing business better than the other guys. There's no better solution on the market for managing and overseeing your ecosystem, while giving you all the actionable data you need to make strong, rational, timely decisions.
In short, PRM...
4. Provides a true competitive advantage.
An investment in PRM is a win-win for you and your partners. You get a time-saving organizational tool which brings you more free time, as well as great data analytics, while they get a single platform which will greatly streamline how they do business as well. In fact, when recruiting partners, PRM itself can be a major selling point. If you're the easiest vendor around to do business with, that's a powerful incentive to have.
If you want to take your indirect sales ecosystem further, and start growing your operations at a faster pace without sacrificing your established relationships, Partner Relationship Management software brings you the tools you need. Contact LogicBay today for a free demonstration of what PRM can do for you.
Click here to access our E-book, PRM Best Practices.
Image: http://3blmedia.com/News/Habitat-Humanity-Detroit-Partners-FCA-US-House-Build.